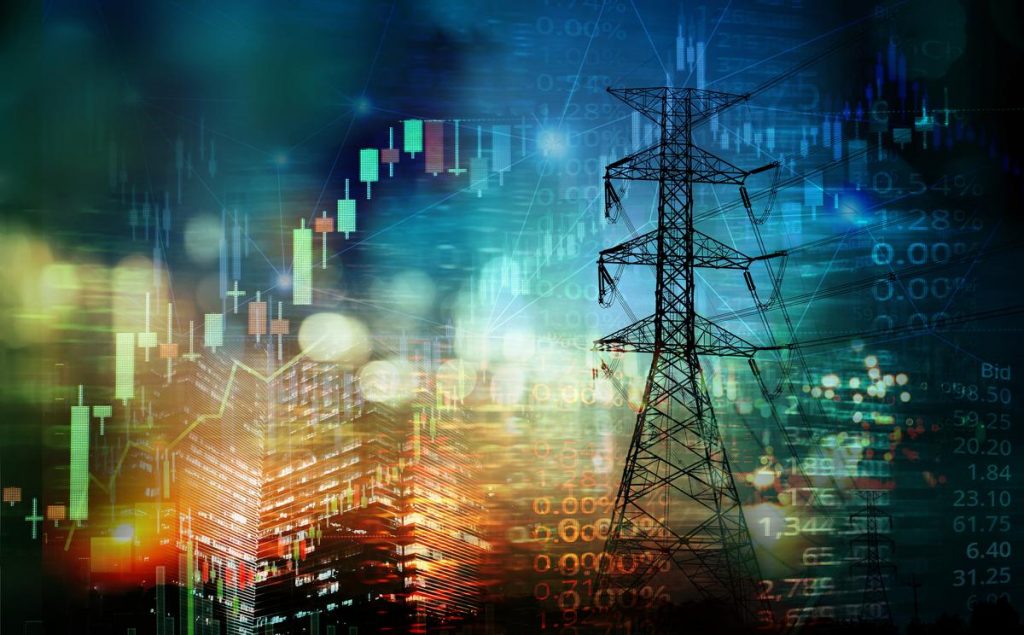 With the combination of escalating climate change and massive and growing energy supply and distribution challenges all around the world, it's a good bet that the energy grid is set to see increasing attention from investors over coming years.
It's a precarious system. And, in the US, unlike most other countries, it's basically all a private sector affair.
The "US power grid" is an extremely complex network of well over seven thousand transformers and power plants strung together by more than 160k miles of high-voltage transmission lines, with individual end market customers approaching 150 million.
However, as it comes under more and more stress because of rising temperatures and years of underinvestment in fuel production capacity, as well as because of pressures from the transition away from fossil fuels, there's a massive and rapidly growing market just in its early innings — making the grid smarter.
A smart grid is an absolutely essential part of any optimistic view on US energy and power infrastructure, and companies with the potential to move into leadership roles in grid technology and services hold a great deal of promise for long term investors and speculators as we barrel head-long into a critical period.
It's no exaggeration to say that everything hangs in the balance for the world economy and the global geopolitical order. With that in mind, we take a closer look below at some of the most interesting opportunities in the space.
Eaton Corp. PLC (NYSE:ETN) provides energy-efficient solutions for electrical, hydraulic, and mechanical power. It operates through its Electrical Americas and Electrical Global, Hydraulics, Aerospace, Vehicle, and eMobility.
The Electrical Americas and Electrical Global segments engage in sales contracts for electrical components, industrial components, power distribution and assemblies, residential products, single and three phase power quality, wiring devices, circuit protection, utility power distribution, power reliability equipment, and service. The Hydraulics segment includes hydraulics components, systems and services for industrial and mobile equipment. The Aerospace segment produces aerospace fuel, hydraulics, and pneumatic systems for commercial and military use. The Vehicle segment deals with the design, manufacture, marketing, and supply of drivetrain and powertrain systems and critical components that reduce emissions and improve fuel economy, stability, performance and safety of cars, light trucks and commercial vehicles. The eMobility segment designs, manufactures, markets, and supplies electrical and electronic components and systems that improve the power management and performance of both on-road and off-road vehicles.
Eaton Corp. PLC (NYSE:ETN) recently announced that it closed an offering of sustainability-linked and senior notes. Eaton's sustainability-linked notes offering represents a significant step in aligning the company's long-term financing structures with its ambitious environmental targets. The sustainability-linked notes interest rate is subject to the achievement of a Sustainability Performance Target (SPT) to achieve at least a 40% reduction in absolute Scope 1 and Scope 2 GHG emissions by year-end 2027, relative to a 2018 baseline.
"Achieving our sustainability goals is as critical to our business as meeting our financial commitments, and this financing aligns both strategies," said Harold Jones, chief sustainability officer and executive vice president, Eaton Business System, Eaton. "Tackling climate change requires innovative solutions, and this offering will enable us to invest in energy efficiency, renewable energy and other emissions-reduction efforts."
While this is a clear factor, it has been incorporated into a trading tape characterized by a pretty dominant offer, which hasn't been the type of action ETN shareholders really want to see. In total, over the past five days, shares of the stock have dropped by roughly -2% on above average trading volume. All in all, not a particularly friendly tape, but one that may ultimately present some new opportunities. Over the past month, shares of the stock have suffered from clear selling pressure, dropping by roughly -5%.
Eaton Corp. PLC (NYSE:ETN) managed to rope in revenues totaling $5.2B in overall sales during the company's most recently reported quarterly financial data — a figure that represents a rate of top line growth of -0.1%, as compared to year-ago data in comparable terms. In addition, the company is battling some balance sheet hurdles, with cash levels struggling to keep up with current liabilities ($623M against $9B, respectively).
Viking Energy Group Inc. (OTC US:VKIN) is flying under the radar at this point in the power grid narrative, but that could change dramatically given its 51% interest in two entities that own the intellectual property rights to fully developed, patent pending, ready-for-market proprietary Electric Transmission and Distribution Open Conductor Detection Systems.
Viking is a majority-owned subsidiary of Camber Energy Inc (NYSE American:CEI) and a growing oil and gas producer. When you have a world increasingly defined by energy shortages and everything riding on defensible smart grid IP, a dirt-cheap under-the-radar OTC stock with real smart-grid IP and significant exposure to returns on energy production could be awfully compelling, especially since VKIN also has exposure to the carbon capture theme through Camber's recent Exclusive Intellectual Property License Agreement with ESG Clean Energy involving a deal for ESG's patent rights and know-how related to stationary electric power generation, including methods to utilize heat and capture carbon dioxide. This is a company apparently evolving into something with its hands in every cookie jar related to our battle to power the economy in a world now fully engaged with climate change, the fossil fuel supply cliff, and a power infrastructure crisis in need of game-changing innovations.
Viking Energy Group Inc. (OTC US:VKIN) unit Viking Protection Systems most recently filed for a new patent application with the USPTO to secure its next-gen proprietary electric transmission line protection technology.
James Doris, President and CEO at both Camber Energy and Viking Energy Group, just put out a video update on the Company's website to give investors some in-depth perspective through a detailed and highly technical discussion with the founding brain trust behind its new technology, which can be summed up as a potentially revolutionary new way to prevent ground faults in existing three phase electric transmission lines caused by line breakage (open conductor).
The tech was invented by industry experts Ron Smith and Bob Stuart with the goal of reducing the risk of wildfires started by downed power lines and faulty conductors and components in the California energy grid. But its true market potential appears to be much wider.
The discussion includes coverage of a recent report that verified that the company's technology functions to shut down a line with an open conductor before it can cause critical damage without shutting down parts of the grid that have faults without an open conductor. In other words, the report provides evidence that the company's system works reliably when it should without unnecessarily shutting down a power channel that is faulty but poses no risk to its surrounding.
This is a possible game changer for safe grid protection.
Viking Energy Group Inc. (OTC US:VKIN) has full control of this solution with growing IP protection as it looks to monetize it in a marketplace that includes every utility company, government, energy consumers, hospitals and tax payers, while helping to protect the environment by suppressing the risk of forest fires. The video also notes that the technology's founders believe no other entity has technology capable of meeting this critical challenge.
You can watch the video in its entirety by visiting their website, https://www.vikingenergygroup.com.
National Grid PLC ADR (NYSE:NGG) engages in the transmission and distribution of electricity and gas through its UK Electricity Transmission, UK Electricity Distribution, UK Electricity System Operator, New England, and New York segments.
The UK Electricity Transmission segment focuses on the high-voltage electricity transmission networks in England and Wales. The UK Electricity Distribution segment includes networks of WPD in the East Midlands, West Midlands and South West of England and South Wales. The UK Electricity System Operator segment deals with the Great Britain system operation. The New England segment is involved in gas distribution networks, electricity distribution networks and high-voltage electricity transmission networks in New England. The New York segment is composed of gas distribution networks, electricity distribution networks and high-voltage electricity transmission networks in New York.
National Grid PLC ADR (NYSE:NGG) recently kicked off Climate Week NYC 2022 by introducing a model to develop and deliver a large-scale, clean and fossil-free energy hub across the entirety of Long Island. This can serve as an innovation beacon for the region and the entire United States. A future where clean energy hubs populate the region, accelerating the clean energy future, is National Grid's Northeast Clean Energy Vision.
The Long Island clean energy hub outlined in the vision will contain four key components working together: Developing more clean and carbon-free energy from offshore wind and solar sources; Using renewables to create clean hydrogen to fuel power plants and heat homes; Bringing more battery storage online to store wind and solar energy for later use; and Modernizing and expanding transmission networks to deliver more clean and carbon-free energy to customers and communities.
The vision builds on the company's recently announced fossil-free plan to eliminate fossil fuels from its gas and electric systems by 2050.
"We believe that innovative regional hubs where clean energy solutions – wind, solar, hydrogen, storage and ways to deliver it – all interconnect to deliver the clean energy customers and communities expect and deserve while drastically reducing emissions in the Northeast," said William Hazelip, President of National Grid Ventures (NGV), US Northeast. "The work is underway to get the right infrastructure in place both on Long Island, which is our initial focus, and throughout the region. Our Northeast Clean Energy Vision is about accelerating the transition to a fossil-free tomorrow affordably, safely, reliably and efficiently."
Recent action has seen -6% shed from shares over the past week. However, the name has seen a jump in recent trading volume to the tune of 12% above the average volume levels in play in this stock over the longer term.
National Grid PLC ADR (NYSE:NGG) has a significant war chest ($3.3B) of cash on the books, which stands against about $24.8B in total current liabilities. One should also note that debt has been growing over recent quarters. NGG is pulling in trailing 12-month revenues of $33.2B. In addition, the company is seeing major top-line growth, with y/y quarterly revenues growing at 39.5%.
Other key players in the energy grid space include Woodward Inc. (Nasdaq:WWD), CleanSpark Inc. (Nasdaq:CLSK), IES Holdings Inc. (Nasdaq:IESC), Capstone Green Energy Corp. (Nasdaq:CGRN), and Ocean Power Technologies Inc. (NYSE American:OPTT).
Please make sure to read and completely understand our disclaimer at https://www.wallstreetpr.com/disclaimer. FOR EDUCATIONAL AND INFORMATION PURPOSES ONLY; NOT INVESTMENT ADVICE. Any content posted on our website is for educational and informational purposes only and should NOT be construed as a securities-related offer or solicitation, or be relied upon as personalized investment advice. WallStreetPR strongly recommends you consult a licensed or registered professional before making any investment decision. Neither WallStreetPR.com nor any of its owners or employees is registered as a securities broker-dealer, broker, investment advisor (IA), or IA representative with the U.S. Securities and Exchange Commission, any state securities regulatory authority, or any self-regulatory organization. WallStreetPR often gets compensated for advertisement services that are disclosed on our disclaimer located at WallStreetPR.com/Disclaimer.
The post Why Power Grid Tech Plays Could be the Deal of the Lifetime as the Market Goes on Sale (ETN, VKIN, WWD, NGG, CLSK, IESC, CGRN, OPTT) appeared first on Wall Street PR.
---
The views expressed in content distributed by Newstex and its re-distributors (collectively, "Newstex Authoritative Content") are solely those of the respective author(s) and not necessarily the views of Newstex et al. It is provided as general information only on an "AS IS" basis, without warranties and conferring no rights, which should not be relied upon as professional advice. Newstex et al. make no claims, promises or guarantees regarding its accuracy or completeness, nor as to the quality of the opinions and commentary contained therein.