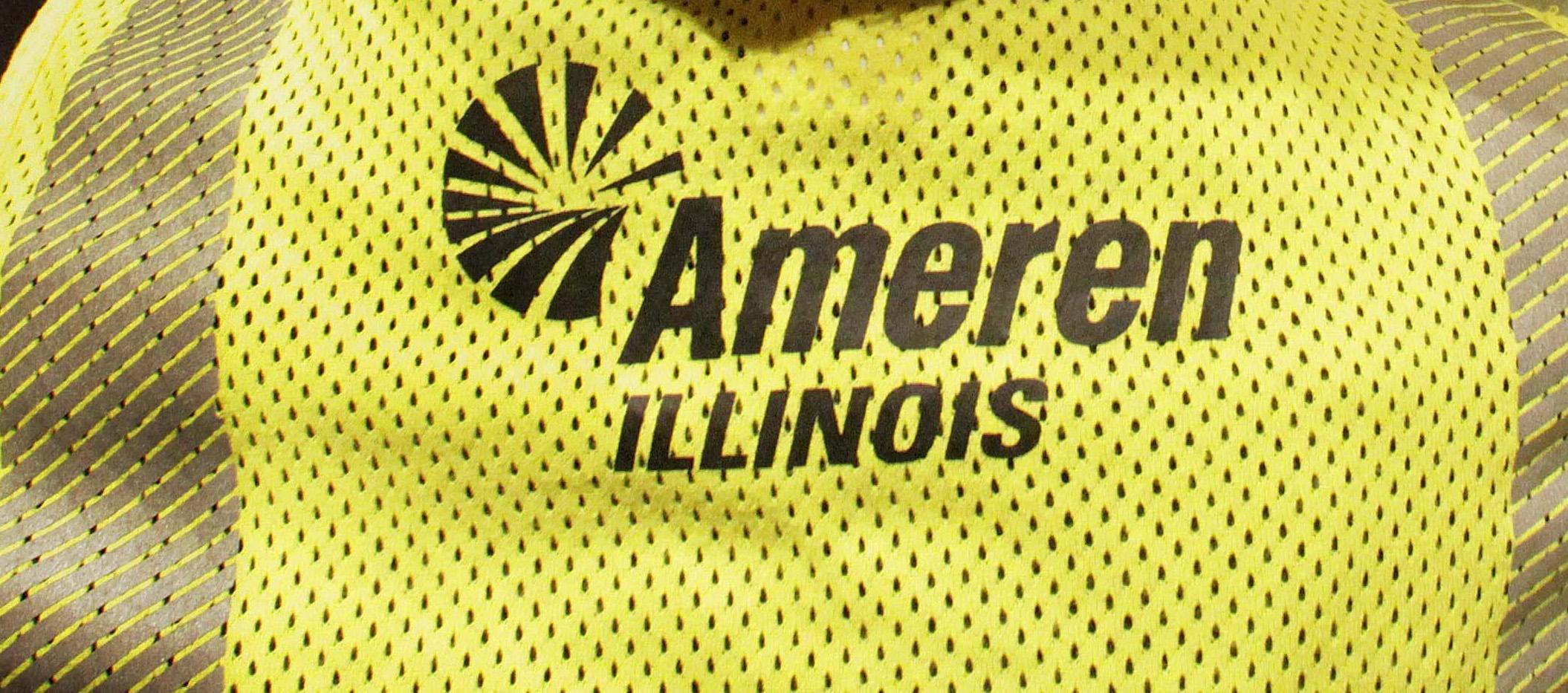 Ameren Illinois, one of the state's largest electric and gas delivery companies, has filed plans for electric and gas rate increases.
The Illinois Commerce Commission will review the requests for a $160.4 million gas rate hike over a year and a four-year $435.6 million electric increase.
The reasons for the requests are multi-fold, Ameren communications director Tucker Kennedy said Thursday. It partially stems from a requirement in the Climate and Equitable Jobs Act, a green energy package that puts the state on track to be 100% carbon-free with its energy sources by 2050.
The act, passed by the General Assembly and signed by Gov. JB Pritzker in 2021, requires electric utility companies like Ameren serving more than 500,000 retail customers in Illinois to file a multi-year integrated grid plan - 2023 through 2027 - with the ICC.
Kennedy said the plan will allow Ameren to ensure the integrity of its grid in bouts of extreme weather, while preparing for the transition to clean energy.
What has concerned groups such as the Citizens Utility Board is already high rates following an increase last year. Starting in June 2022, an average Ameren customer saw a $52 monthly increase in how much they pay in the power supply portion of their bill.
Related:Ameren Illinois customers may see $600 increase in their annual electric bill. Here's why
Kennedy said the supply and demand challenge, especially in downstate areas, is driving the increases. COVID-19, war in Ukraine, and the CEJA standard to shut down coal-powered facilities in the state also are factors.
"When you have high demand and supply is restrained, we're seeing pretty significant increases in the cost of energy," he said.
Ameren projected a more than 25% increase in energy costs for customers this winter. The utility company covers three-quarters of the state and serves 1.2 million electric and 816,000 natural gas customers in central and southern Illinois per its website.
More:With energy bills expected to rise this winter, here are some ways to save money
Kennedy said a customer's bill covers supply and delivery costs and Ameren does not profit from the increased rates. The utility is the energy delivery provider with the cost making up less than half of the typical monthly bill, according to documents shared with The State Journal-Register.
The CUB, a nonpartisan non-profit advocating for residential utility customers, has been active in its opposition to the proposed rate hikes with two petitions for the ICC to reject the proposals.
"This is awful news for Ameren customers who already were suffering under some of the highest electric and gas supply prices in Illinois history as well as earlier Ameren rate hikes," CUB Executive Director David Kolata said in a statement. "CUB will do a thorough review of Ameren's rate cases, and we will challenge every penny Ameren can't justify."
Ameren's request will go through an 11-month ICC review including public comment before a decision in December.
The state of Illinois offers a low-income home energy assistance program to help households struggling to pay utility bills. Eligible customers have until May 31 or until funding runs out to apply.
In Sangamon County, people can contact the Sangamon County Department of Community Resources or visit helpillinoisfamilies.com.
Contact Patrick Keck: 312-549-9340, pkeck@gannett.com, twitter.com/@pkeckreporter.
This article originally appeared on State Journal-Register: Ameren Illinois cites clean energy act, COVID-19, war for electric, gas rate hike request