KEY POINTS
Texas Grid could house up to 20% of world's Bitcoin network
Power demand for crypto mining to increase up to 5,000 MW in two years
Shutting off during peak demand or paying a premium per KW suggested
As Texas is slowly developing into a haven for Bitcoin miners, analysts warn the state could face another outage similar to the one in February. An Electric Reliability Council of Texas analysis on Friday found that extreme weather conditions could create power outages and problems in the grid, according to Gizmodo.
The crisis could get more pronounced with the influx of crypto miners into the state who want to take advantage of the incentives the state offers. The power demand for crypto mining in Texas could rise up to 5,000 megawatts in the next two years, according to Bloomberg. This would be an almost fivefold increase.
By next year the grid could be housing 20% of the world's bitcoin network. Miners flocked to Texas after the crackdown in China in September when the People Bank of China declared all digital currencies illegal.
Texas offers miners major benefits such as 10-year tax abatement, sales tax credits and state-sponsored workforce training. Several experts had predicted that the ban in China could lead to a lot of advantage to the US market.
Despite the potential risk, crypto supporters including Sen. Ted Cruz and Gov. Greg Abbott recommend that the industry can use excess power when it's available. It could also cut back on usage when the grid struggles, according to Datacenterdynamics.
Another suggestion put forward was miners could be charged a premium per kilowatt-hour if they want to stay on during peak demand periods. There is also a debate over whether the financial incentive for not using it would be high enough for the miners.
"Shutting down for any period of time is not attractive for a miner, especially because machines become obsolete relatively quickly," Alex De Vries, Founder of Digiconomist told Gizmodo.
"Anytime they shut down, they miss out on a level of profitability, which is never coming back. If they want to be competitive with the rest of the field, effectively, the only option is to run their machines 24/7."
Earlier this month, Kazakhstan had reported facing a shortage of electricity as cryptocurrency mining shot up in the country. It reported an 8% increase in consumption this year, which was usually at 2%.
Kazakhstan has seeked help from Russia for the shortage. Inter RAO, Russian state power company, offered to supply Kazakhstan electricity at higher rates than usual. If the country wants to rebuild and improve its supply, it would require at least five years and cost $1.5 billion.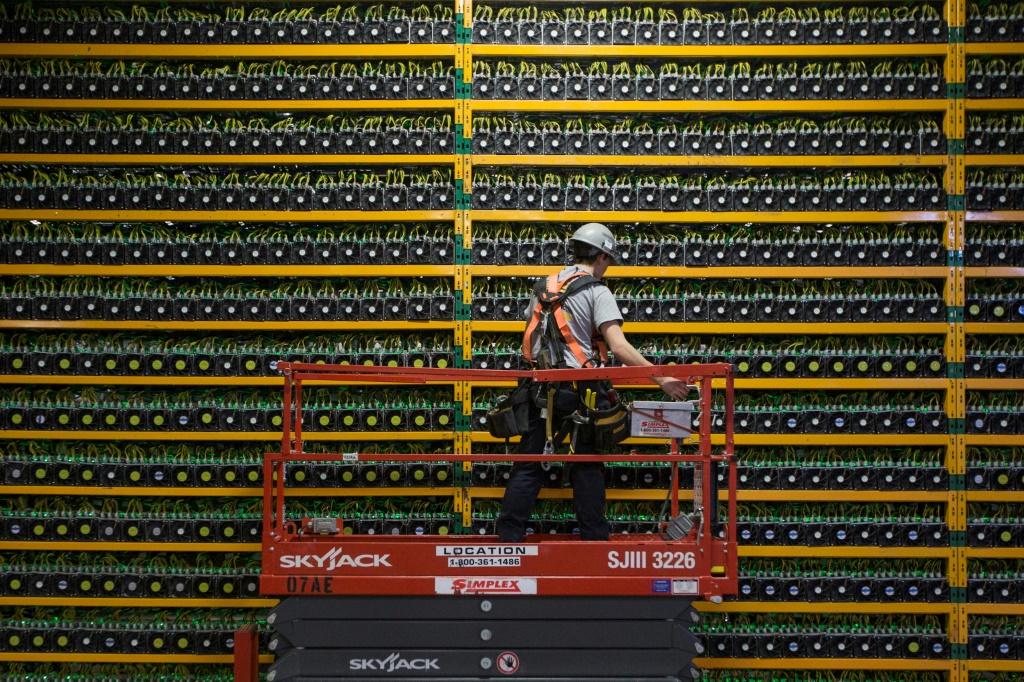 Crypto-mining requires huge amounts of processing power, as is seen at this bitcoin mining data centre in Canada Photo: AFP / Lars Hagberg
---
The views expressed in content distributed by Newstex and its re-distributors (collectively, "Newstex Authoritative Content") are solely those of the respective author(s) and not necessarily the views of Newstex et al. It is provided as general information only on an "AS IS" basis, without warranties and conferring no rights, which should not be relied upon as professional advice. Newstex et al. make no claims, promises or guarantees regarding its accuracy or completeness, nor as to the quality of the opinions and commentary contained therein.