A major winter storm was lashing much of the East Coast on Sunday, causing widespread power outages and disrupting travel over the holiday weekend.
The big picture: Heavy snow and ice accumulations are "likely to produce hazardous travel," downed trees and more power outages from the Mid-South to the Northeast, per the National Weather Service. Some parts of the U.S. can expect to see up to a foot of snow through Monday.
---
Here is a large-scale satellite view of the powerful storm system impacting the eastern US (the same one which resulted in the storms earlier over South Florida).



For those of you (fellow) weather nerds this is a fairly textbook mid-latitude cyclone presentation.



#Flwx pic.twitter.com/VAM8fukwMF

— NWS Miami (@NWSMiami) January 16, 2022
Tens of thousands of customers were without power on Sunday due to the wintry storm, which spawned two tornadoes in southwest Florida in the morning.
An EF-2 tornado with maximum winds of 118 near Fort Myers, Lee County, caused widespread power outages and at least three injuries, per the NWS. An EF-1 tornado with winds of 110 mph was struck near Placida, Charlotte County.
By the numbers: On Sunday night, more than 50,000 customers were without power in North Carolina and another 45,000-plus had no electricity in South Carolina on Sunday night, according to poweroutage.us.
Other states with widespread power outages were Georgia (over 26,000), Virginia (more than 14,000) and Florida (10,000-plus), per the utility tracking site.
Over 3,000 flights within, into or out of the U.S. were canceled and more than 8,000 more were delayed on Sunday, FlightAware data shows.
Threat level: "Heaviest snow is expected along and just west of the Appalachians, and the most damaging icing is likely across parts of North Carolina," the NWS said.
"Thunderstorms may produce damaging winds and tornadoes in Florida and the eastern Carolinas. Strong winds and coastal flooding are also expected.
Arctic air already in place across the central and eastern U.S. will work in concert with this dynamic system to deliver a wide swath of more than a foot of heavy snow northward across the upper Ohio Valley through the lower Great Lakes, as the storm center is forecast to track up the interior section of the East Coast through Monday.
"Closer to the track of the storm center, snow that initially falls is expected to change over to a period of sleet and/or freezing rain before changing over to plain rain across interior Mid-Atlantic and up through the lower elevations of New England.
In photos: Scenes from monster storm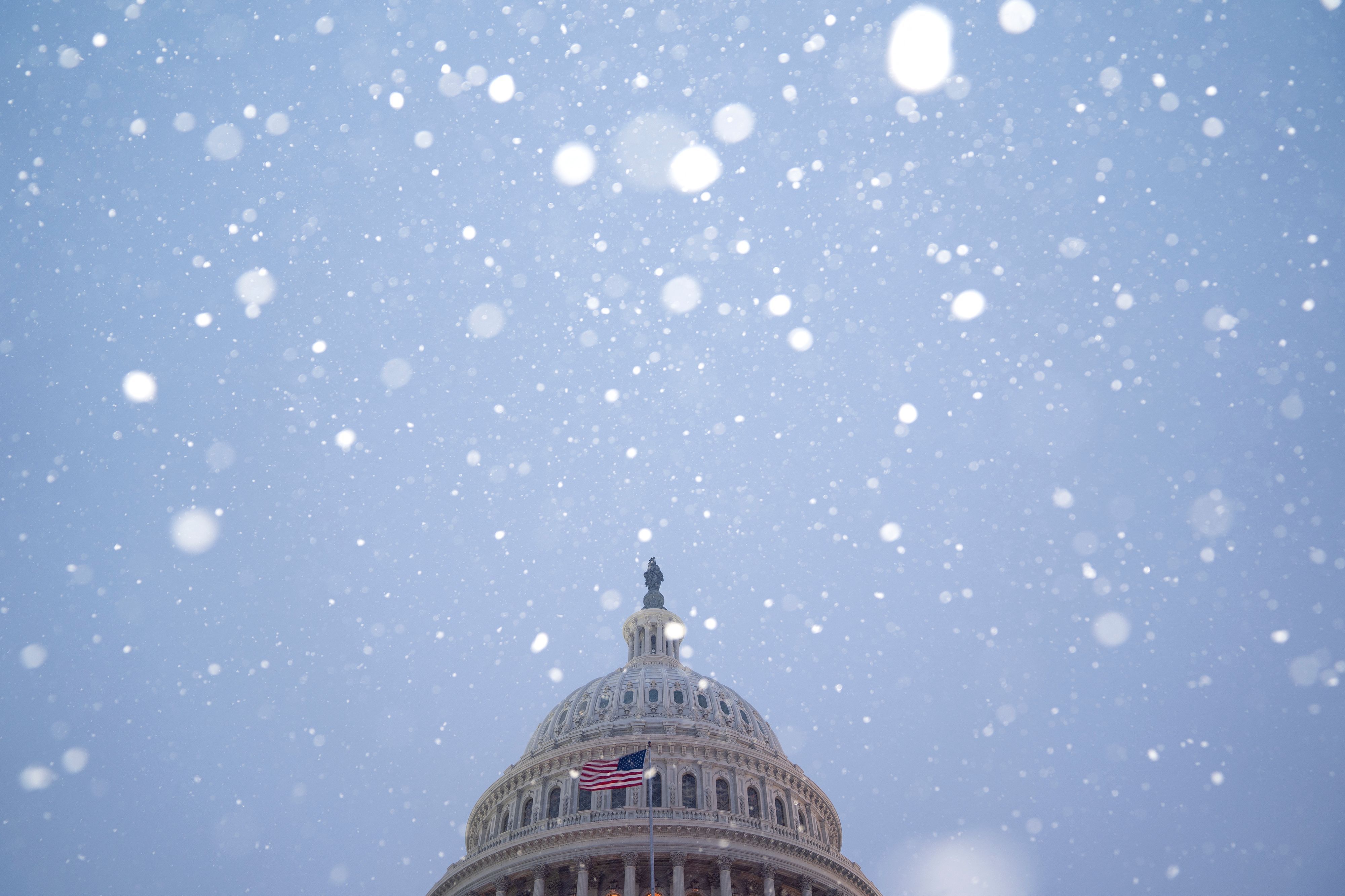 The
U.S. Capitol
dome during a snowstorm on
Jan. 16
. Photo:
Stefani Reynolds
/AFP via Getty Images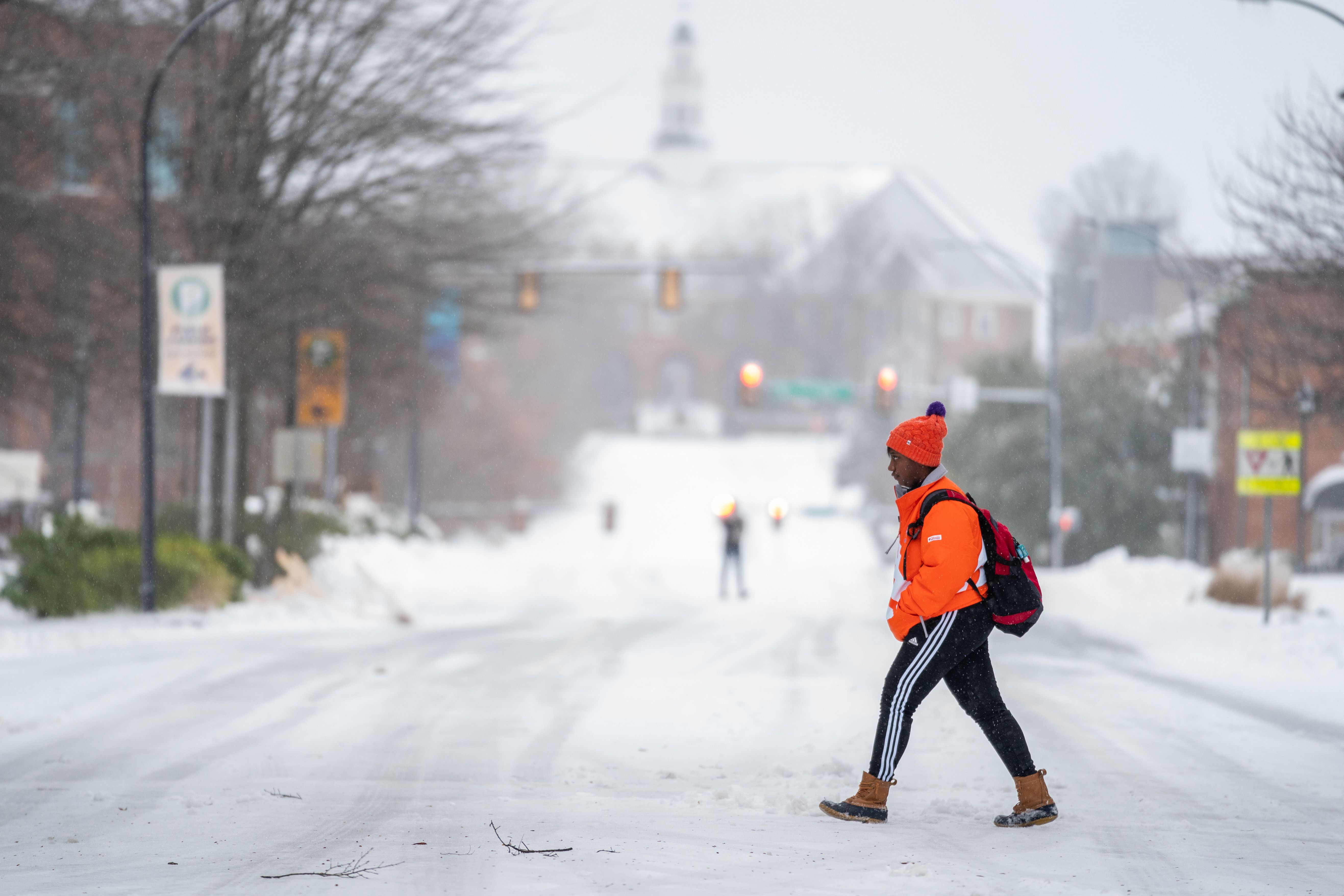 The scene on
Main St.
in
Greenville, South Carolina
, on
Jan. 16
. Photo:
Sean Rayford
/Getty Images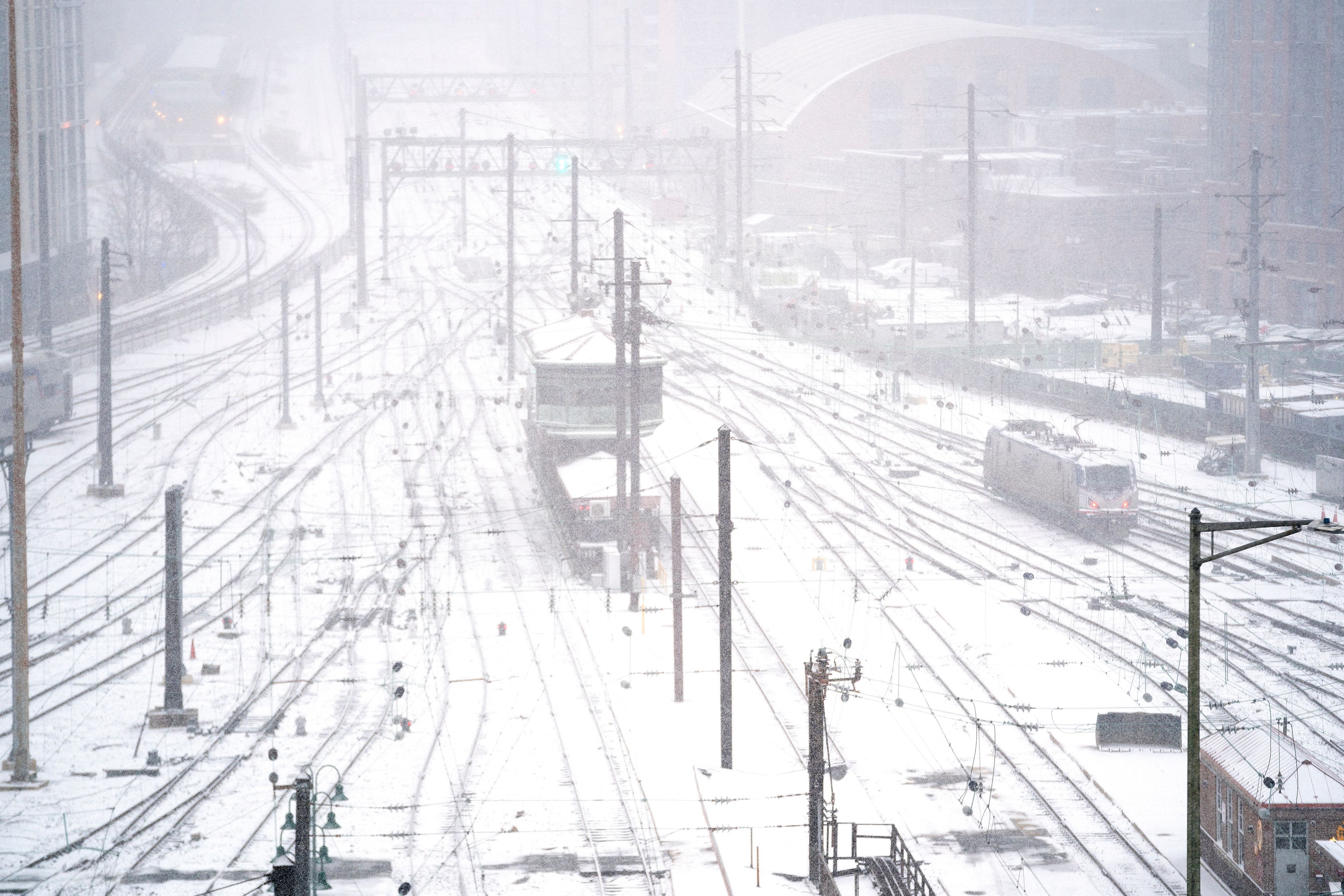 An Amtrak train engine moves along tracks in the train yard at
Union Station
in
Washington, D.C.
Photo:
Stefani Reynolds
/AFP via Getty Images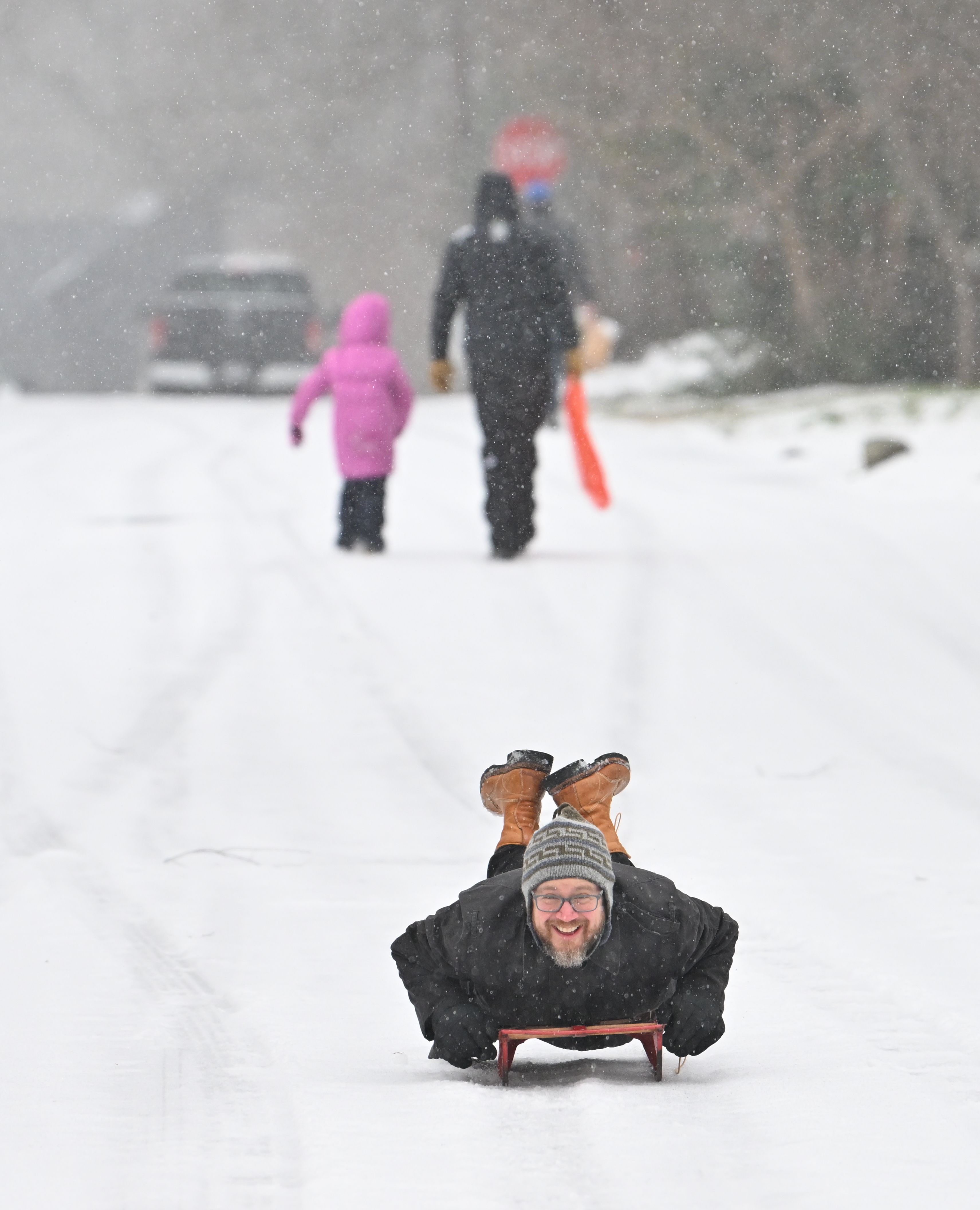 Scenes from Charlotte, where the wintry conditions were still fun for some on Jan. 16. Photo: Peter Zay/Anadolu Agency via Getty Images
Editor's note: This article has been updated with details of flight cancellations.
(Get Axios in you inbox: Click Here)
---
The views expressed in content distributed by Newstex and its re-distributors (collectively, "Newstex Authoritative Content") are solely those of the respective author(s) and not necessarily the views of Newstex et al. It is provided as general information only on an "AS IS" basis, without warranties and conferring no rights, which should not be relied upon as professional advice. Newstex et al. make no claims, promises or guarantees regarding its accuracy or completeness, nor as to the quality of the opinions and commentary contained therein.