Nuclear energy is generating a great debate within the European Union. On the one hand, countries such as France and Poland are in favor of cataloguing this type of energy as "sustainable" with all the regulatory and fiscal benefits it would entail, while Germany and Spain are against it
.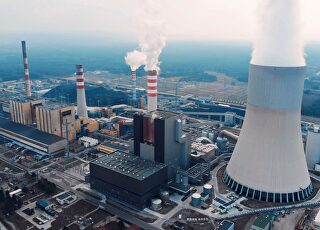 In the midst of this confrontation, Belgium
, which used to be against this type of energy, has now decided to open the door to continue using its plants and reflect a more friendly position towards nuclear power.
In 2003, the Belgian parliament approved the closure of its two plants, Doel and Tihang, by 2025, when they would have been in operation for 40 years. However, Alexander de Croo, President of the Belgian Government, has recently pointed out that, although plan A is to close the nuclear power plants, in response to pressure from the environmentalist parties that support the government, there is a plan B. This plan B would consist of extending the life of the two plants in order to face the energy crisis
that Europe is suffering.
For now, there will be no firm decision from Brussels until March 18, but if Doel and Tihang are maintained, they would remain open until their 50 years of life, i.e. 2035
. A decision that would be very similar to the one taken in France with the reactors that reach 40 years of age, which is none other than to extend their life by 10 more years. This would entail having to carry out a series of reforms in both plants to guarantee their viability for another decade.
This debate between supporters of nuclear energy and those who do not support it has created tensions within the government itself, which is made up of environmentalists and liberals. The former are opposed to extending the useful life of these two reactors, while the latter are in favor of having both ten more years
in order to be able to face the energy situation that most of the countries of the Old Continent are going through.
Belgium would thus follow the path of Spain, which had an approved plan for the staggered closure of power plants between 2027 and 2035, but which has been extended to 2050
, which would lead to many reactors reaching 60 years of life. The reason in the Spanish case is the same as in the Belgian case, the energy problem and the strong dependence on third parties.