There is a growing movement to transfer the burden of the electricity bill to the Treasury. According to a study by the Choices Institute, in partnership with researchers from EnerStudies, the measure would have a strong impact on the reduction of electricity rates throughout Brazil.
The survey identified three measures that have the potential to lead to a 13.5% reduction in tariffs. The most significant and immediate is the removal of 13 charges that have little or no relation to the sector, or that represent incentives for outdated energy generation.
The revision of the charges would have the effect of reducing the electricity bill by 8.5%.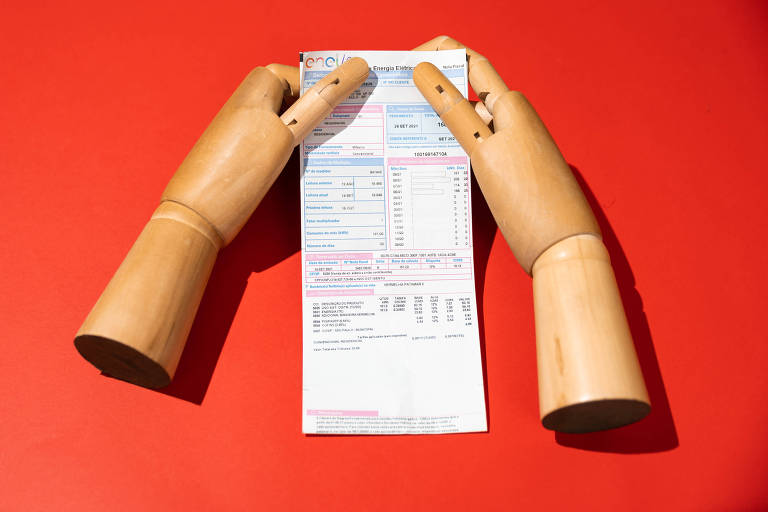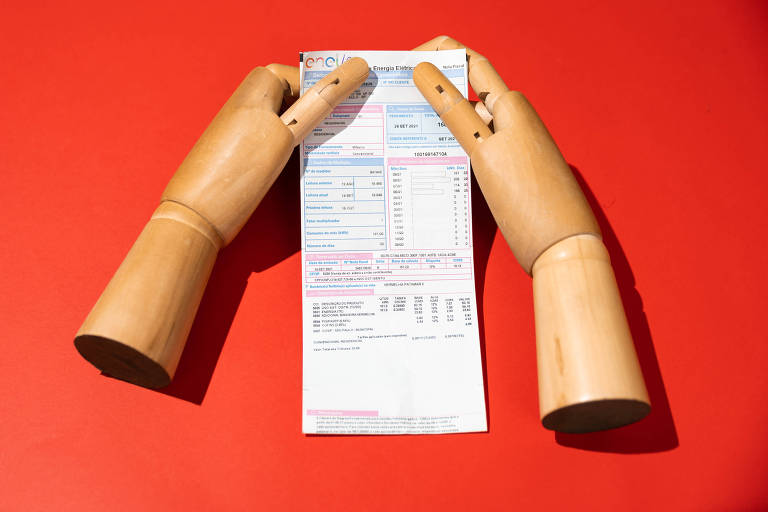 Instituto Escolhas says there could be a 4% reduction in the price if the population could choose who to buy energy from - Gabriel Cabral/Folhapress
"The charges have become a kind of door of hope in the electricity sector, everyone goes there and hangs on to their private benefit, and the population has to pay for it," says the founder and director of Instituto Escolhas, lawyer Sergio Leitão
.
On the list are subsidies for coal, for the use of fossil fuel in thermal plants outside the national energy system, as well as for irrigation on large properties, which have the financial autonomy to bear these costs.
As the institute does not advocate breaking contracts, the suggestion is to make the transfer, with anticipated deadlines, to speed up the end of the subsidy.
The Choices Institute also identified that there could be a 4% reduction if the population could choose from whom they buy energy. Currently, residential consumers must connect to the grid of the distributor that serves their region. The study shows that there would be more competition, with a drop in prices, with the end of the geographical limits.
According to Leão, another important measure would be to review the structure of the social tariff. "Today, the consumption limit for those entitled to the social tariff only prevents them from being in the dark," de Leão. "If you have to spend energy to make a juice or store the drumsticks in the fridge to sell on the beach, on the street, you lose the help."
In this case, the entity advocates the creation of a program that encourages the use of solar panels in low-income communities.
Given the willingness of Congress to discuss alternatives to reduce the electricity bill, the study was forwarded to the Senate Infrastructure Committee on Tuesday (17).
At the hearing this Tuesday, at the initiative of Senator Fábio Garcia (União-MT), the full use of credits to reduce the electricity bill is under debate. As they were obtained judicially by the distributors, the companies argue that they are entitled to the credits.
WHERE AND HOW TO CUT THE 13% B
ILL
8.5% immediate reduction with rationalization of charges
MEASURE
Transfer to the Treasury of subsidies that are not directly related to the operation of the electricity sector.
LIST OF CHARGES THAT WOULD NO LONGER BE PART OF THE ENERGY TARIFF
| | |
| --- | --- |
| TFSEE, a tax to pay for oversight of the sector | Reduction of 40% of the rate of the TFSEE (proportion of the collection that is sufficient to supply the budget of Aneel, the sector's agency) |
| Incentive to R&D, research and development actions | Maintain the distribution percentage in 2023 at 0.5% of the distributors' net operating revenue Extend the contribution to all sources of generation, reducing the current generation percentage without compromising the total amount collected |
| Charge to promote energy efficiency | In 2023 it will already be reduced by 50%, from 0.5% of net operating revenues to 0.25% of net operating revenues |
| PROINFA | Already extinct. The current costs refer only to the execution of contracts already signed. |
| TSEE, social tariff | Transfer, of 20% per year over the initial value, to the Union. |
| Light for All Program | Transfer, 20% p.a. on the initial value, to the Federal Government. |
| Incentives for renewable sources, which already show economic viability such as solar, wind and biomass | Transfer to the Federal Government of 20% per year over the initial value; Provisional Measure 998 extinguished the incentive for new projects. Only projects awarded until March 2021 are eligible for the subsidy. |
| Subsidy to mineral coal | Transfer, of 20% a year over the initial value, to the Federal Government. Do not extend it under any circumstances. |
| Fuel Consumption Account, to pay for thermal plants outside the system | Transfer 20% per year over the initial value to the Federal Government. |
| Subsidy for rural areas | Transfer, of 20% a year over the initial value, to the Federal Government; immediate extinction of the cumulativity |
| Subsidy for Irrigation and Aquaculture | Transfer, of 20% per year on the initial value, to the Federal Government; immediate extinction of the cumulativity |
| Incentive to cooperatives and small Distributors | Transfer, of 20% per year over the initial value, to the Federal Government |
| Support for rural electrification cooperatives | Transfer 20% of the initial value to the Federal Government |
| Support to water, sewerage and sanitation | Transfer, of 20% a year over the initial value, to the Federal Government |
Allow residential consumers to choose their suppliers, in order to encourage new business models, especially with the use of renewable energy
1% cut in average spending by encouraging distributed generation in low-income
households
ACTION
Creation of an inclusive energy transition program, through the dissemination of solar panels in low-income households, not only for their own consumption, but also for commercialization