By 2026, Brazil should have 241 more large solar plants and wind farms in commercial operation, according to a survey by the CCEE (Chamber for the Commercialization of Electric Energy) based on projects already contracted in auctions in recent years.
Most of the projects will be concentrated in the Northeast, in states such as Bahia, Paraíba, Piauí and Rio Grande do Norte, where there is more sun and a better prevalence of wind.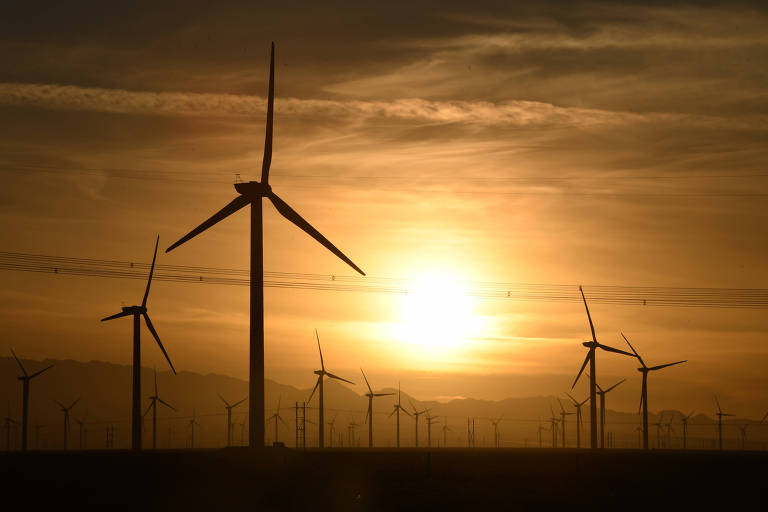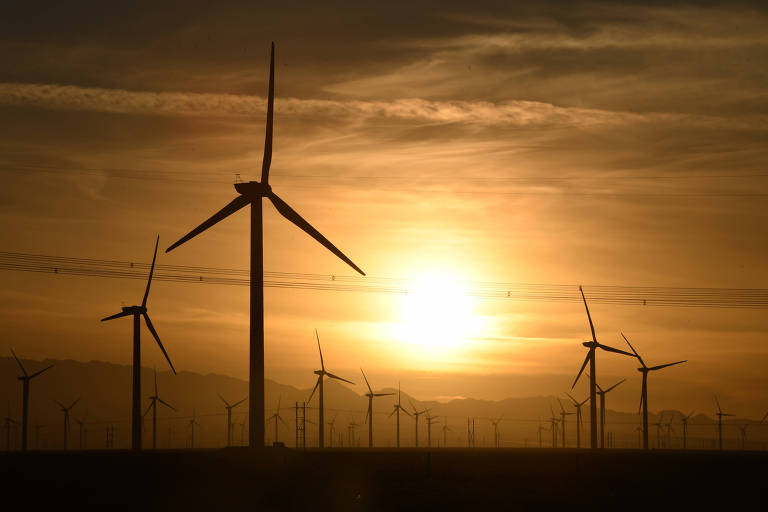 Wind farm in northwest China - Fan Peishen - 12.dec.21/Xinhua
With the new plants, the CCEE projects an injection of about 6,000 megawatts of power in the electric system, equivalent to almost half the capacity of the Itaipu Hydroelectric Plant
.
The country's installed capacity for wind and solar energy would increase from 27,000 megawatts to 33,000 megawatts.

The investment is around R$34 billion.
Joana Cunha with Paulo Ricardo Martins and Gilmara Santos