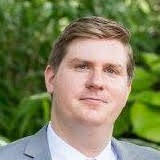 The Environmental Defense Fund (EDF) is calling for evidentiary hearings, findings, and other action in its response to the Missouri Public Service Commission's evaluation of the Spire STL Pipeline.
"EDF takes the position that this docket involves substantial procedural and utility management concerns," wrote Scott Carter in EDF's comments.
The comments were filed on July 29 in response to a Missouri Public Service Commission prudency review between Spire Missouri and the Spire STL pipeline that was produced by Schumaker and Co.
"Pipelines are only approved where there's a public need for them and that wasn't demonstrated in this case because there was an acknowledgment from all parties that there isn't the growth of gap usage in the St Louis region," said Ted Kelly, senior attorney of EDF's Energy Markets and Utility Regulation. "All of the existing pipelines were essentially available to cover the existing load. They provided some very limited information on the alleged need for benefits of the pipeline."
As previously reported in the St. Louis Record, the EDF had challenged the pipeline's approval with a lawsuit alleging there were flaws in the pipeline.
"The fact that service has not been interrupted, despite the company decision to subject its customers to this risk, does not and should not resolve the issue," EDF's comments brief further states. "The fact that service has not been interrupted is no more determinative of prudence than if one successfully drove at 100 miles per hour on Interstate Route 70 across Missouri without incident. Safe arrival after such a drive does not show prudence, just as the lack of service interruption does not show prudence."
EDF's lawsuit led to an overall review of the entire project by the Federal Energy Regulatory Commission (FERC), which is expected to end in early 2023.
"The next step for the state will be that the Missouri Public Service Commission will issue some sort of order with findings and we think that order should recognize lack of transparency issues, strengthen the rules on affiliate transactions, and explore whether there were any costs unfairly imposed on ratepayers due to these issues," Kelly told the St. Louis Record.
Among the areas that EDF alleges a lack of transparency is within Spire's contracting process.
"They failed to provide any documentation until early this year even though they had asked for the information in as early as 2020, and the process had happened back in 2016," Kelly added. "Questions had been asked about it ever since then. So, what the report found was that ultimately Spire provided information to demonstrate that there was bidding and that it wasn't a no-bid contract."
---
The views expressed in content distributed by Newstex and its re-distributors (collectively, "Newstex Authoritative Content") are solely those of the respective author(s) and not necessarily the views of Newstex et al. It is provided as general information only on an "AS IS" basis, without warranties and conferring no rights, which should not be relied upon as professional advice. Newstex et al. make no claims, promises or guarantees regarding its accuracy or completeness, nor as to the quality of the opinions and commentary contained therein.