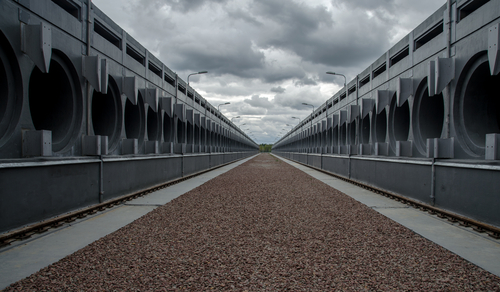 The U.S. Department of Energy (DOE) is authorizing $16 million for communities interested in learning more about consent-based siting, management of spent nuclear fuel, and interim storage facility siting considerations.
The production of nuclear energy requires proper management of spent nuclear fuel. The DOE continues to advance research and development on the long-term disposition of spent nuclear fuel and high-level radioactive waste. It is committed to a consent-based approach driven by communities and reflective of needs specific to each surrounding area. This will be more critical as nuclear power plants that produce carbon-free power will be needed to meet President Joe Biden's emissions reduction and climate change goals.
"Producing safe, reliable nuclear energy here at home is key to reaching President Biden's clean energy goals, and DOE wants to advance the discussion of how communities can best host a variety of nuclear facilities," U.S. Secretary of Energy Jennifer Granholm said. "With this funding, we are facilitating constructive, community-based discussions around the consensual solutions for storing spent nuclear fuel in order to harness the true power of clean nuclear energy."
The funding allocation will be granted to as many as eight awardees over 18 to 24 months. Tasks supported by the funding will be divided into three following areas: 1) Organization, leadership, and maintenance of meaningful, inclusive community engagement processes related to the management of spent nuclear fuel; 2) Identifying public values, interests, and goals to promote and enable effective collaboration and community-driven feedback on the consent-based siting process for a potential consolidated interim storage facility; 3) Developing, implementing, and reporting outcomes and strategies that support mutual learning among stakeholders, communities, and experts on spent nuclear fuel-related topics.
Interested applicants and the public are invited to attend a webinar on this funding opportunity, which will be available on the Office of Nuclear Energy's Consent-Based Siting website and through DOE social media channels.
The post DOE authorizes $16M in funding for management, siting of spent nuclear fuel appeared first on Daily Energy Insider.
---
The views expressed in content distributed by Newstex and its re-distributors (collectively, "Newstex Authoritative Content") are solely those of the respective author(s) and not necessarily the views of Newstex et al. It is provided as general information only on an "AS IS" basis, without warranties and conferring no rights, which should not be relied upon as professional advice. Newstex et al. make no claims, promises or guarantees regarding its accuracy or completeness, nor as to the quality of the opinions and commentary contained therein.