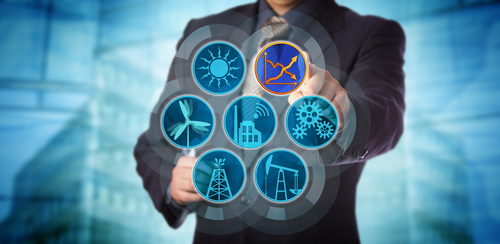 PPL Corporation highlighted the company's clean energy strategy and overall sustainability performance in a voluntary disclosure published on its website.
The disclosure includes the latest iteration of PPL's Edison Electric Institute and American Gas Association report. These reports provide investors with access to the most commonly requested metrics about investor-owned utilities' environmental, social and governance (ESG) performance. In addition, PPL published its latest response to the CDP Climate Survey. This document discloses the company's clean energy transition and climate-related risks and opportunities.
"As an innovative, best-in-class utility operator, PPL is poised to lead the clean energy transition while keeping energy service affordable and reliable for our customers," Christine Martin, PPL's vice president of public affairs and chief sustainability officer, said. "Our transparent reporting on our clean energy transition and ESG performance provides a clear view of PPL's strategy to deliver top-tier growth and a clean energy future and reflects our ongoing commitment to keep stakeholders informed of our progress."
The new reports can be found on the company's Sustainability Disclosures page on its website. PPL has a goal to achieve net-zero carbon emissions by 2050. It is targeting a 70 percent reduction from 2010 levels by 2035 and an 80 percent reduction by 2040.
"The primary focus of our decarbonization strategy is reducing our own greenhouse gas emissions," Martin said. "To that end, we expect to retire 2,000 MW of coal-fired generation by 2034 and expect at least 1,000 MW to retire by 2028. We are currently planning for the 2028 generation replacement and will be filing our plan with the Kentucky Public Service Commission near year-end 2022. We have reduced methane emissions from our Kentucky gas business and are currently evaluating our Rhode Island gas distribution system. In addition, we've set 2030 targets for fleet electrification and reductions in building energy use."
The Allentown, Pa-based energy company provides electricity and natural gas to 3.5 million customers in the United States.
The post PPL Corporation outlines clean energy strategy, sustainability performance appeared first on Daily Energy Insider.
---
The views expressed in content distributed by Newstex and its re-distributors (collectively, "Newstex Authoritative Content") are solely those of the respective author(s) and not necessarily the views of Newstex et al. It is provided as general information only on an "AS IS" basis, without warranties and conferring no rights, which should not be relied upon as professional advice. Newstex et al. make no claims, promises or guarantees regarding its accuracy or completeness, nor as to the quality of the opinions and commentary contained therein.