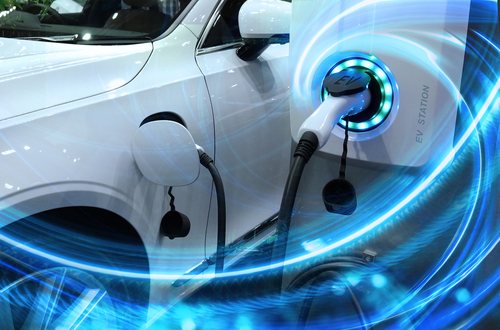 As the United States entered into this National Drive Electric Week, Pacific Gas and Electric Company (PG&E) took the opportunity to highlight electric vehicle (EV) adoption efforts, improve related infrastructure and cut costs of EV ownership all around.
This, the company said in a statement, was part of a larger effort by the California company to expand beyond the approximately 330,000 EVs in its territory and push swiftly toward at least 3 million EVs. That would amount to around 12,000 GW hours of EV-related electrical load on the grid. At the same time, PG&E is working to make 2 million of those EVs ready and able to join vehicle-grid integration applications.
"We take great pride in the role PG&E is playing to lead the way on clean transportation," Aaron August, PG&E vice president of utility partnerships & innovation, said. "The orchestration of EVs is the key to an affordable, reliable, and resilient energy future for Californians. We are proactively investing to prepare the grid for this future, and we're supporting customers at every step of the EV ownership journey by increasing access to charging infrastructure and offering rate options, rebates, tools, and education."
The company stated that it is actively building up grid capacity to meet these goals, investing consistently over multiple years. Further, it will scale up low-cost grid and infrastructure solutions, vehicle-grid integration technology, autonomous EVs, and more to better enable EVs on the road. Efforts like this take communities, so PG&E added that it intends to work with partners to build up the infrastructure needed for charging systems on the grid and allow customers to utilize EVs for power in their area.
Already, the company has put some incentive programs out, with more on the way. Current programs include the EV Fleet Program for medium and heavy-duty fleet owners to install money-saving and emissions-reducing charging infrastructure, the EV Fast Charge Program that benefits qualified customers looking to expand publicly available fast charging stations for light-duty vehicles, and more.
These efforts represent a focus on four areas for PG&E: increasing access, reducing the total cost of EV ownership – one of the major, oft-cited hang-ups for potential customers – increasing education about EVs and more tightly integrating EVs into the grid.
The post PG&E pushes electric vehicle adoption, grid readiness for National Drive Electric Week appeared first on Daily Energy Insider.
---
The views expressed in content distributed by Newstex and its re-distributors (collectively, "Newstex Authoritative Content") are solely those of the respective author(s) and not necessarily the views of Newstex et al. It is provided as general information only on an "AS IS" basis, without warranties and conferring no rights, which should not be relied upon as professional advice. Newstex et al. make no claims, promises or guarantees regarding its accuracy or completeness, nor as to the quality of the opinions and commentary contained therein.