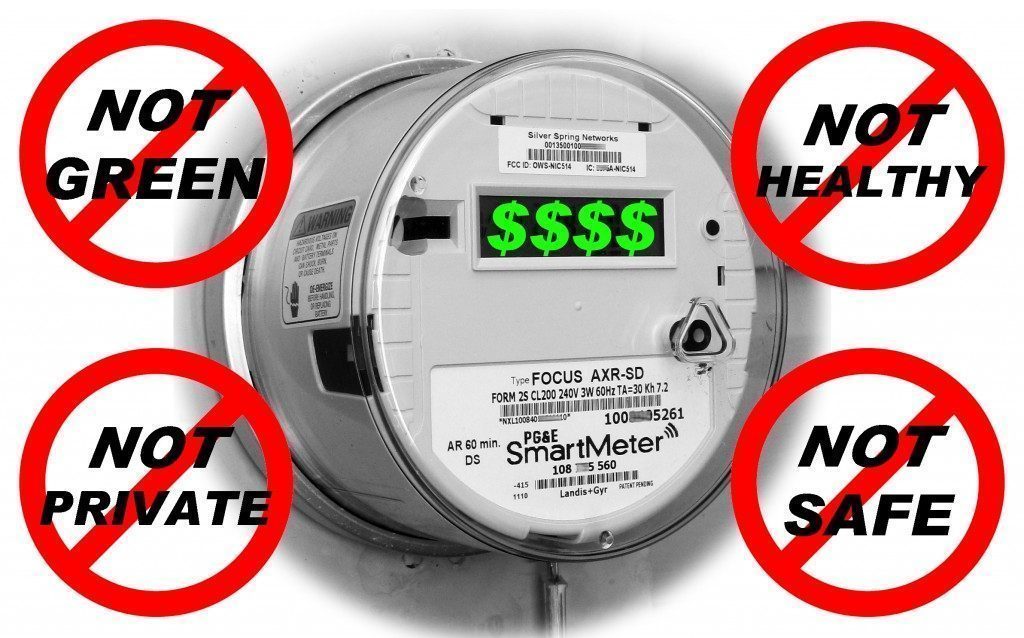 By B.N. Frank
Privacy invasive and hazardous utility "Smart" Meters (electric, gas, and water) are often promoted as being vital to "energy efficiency programs". The fact is "Smart" Meters allow utilities to remotely control consumers' energy use whether consumers want that or not!
Opposition to "Smart" Meters has been worldwide since utilities started deploying them over a decade ago. Adding insult to injury, costs for their installation, maintenance, and replacement are often passed on to consumers. Problems associated with these awful devices include fires, explosions, harmful radiation emissions, mechanical and technical issues. Sometimes their shortcomings even make headlines.
From Express UK:
---
Smart meter glitch sends energy bills skyrocketing and households into 'complete panic'
The new rise in energy bills that took hold at the weekend has caused major smart meters to temporarily malfunction.
When will households start receiving money off energy bills?
Households across the country were left in shock and panic after a glitch in their smart meters following Ofgem's new price cap update showed that they had used a staggering amount of electricity overnight. It happened after midnight on October 1, which is when Ofgem raised its price cap on household energy bills to £2,500 a year. Before the Government's intervention in freezing the bills at £2,500 for the next few years, industry regulator Ofgem had raised the price cap to a staggering £3,549 per year, which would thrust millions of families into fuel poverty. Many families who paid for their energy using a prepayment meter were shocked after waking up on Saturday morning to see the new astronomical prices.
Energy suppliers including Scottish Power, SSE, Eon and Octopus admitted that there were some issues with the smart prepayment meter displays on October 1, warning consumers that it may take about 24 hours to show the correct prices.
However, many families took to social media to express their concern after waking up to see the staggering energy bills that they had somehow racked up overnight.
One mum took to a budgeting Facebook page to tell of her "complete panic" after she topped up her meter to find she was still low on credit, according to ChronicleLive.
She said: "Got up this morning electric on smart meter beeping £4 on there. Put £20 on and beeping still, £4.17 on there. Put another £20 on, still beeping, shows £6.17.
"Checked and it says standard daily charge £38.27. The only things on are the fridge-freezer. How long can I turn them off without things spoiling? In a complete panic."
Meanwhile, another user said: "I hope its just a glitch. Gas is OK, electricity topped up £20 yesterday down to £2.38 already."
Another Briton wrote: "I had 19p on my electric and emergency was flashing. I topped up £25.00. It topped up my metre by £2.50!! My new balance is £2.69. That won't last the weekend and that was my money for electric!"
This glitch left energy companies trying to calm customers by reassuring them of their smart meter readings and usage, with Scottish Power telling customers via its app: "We're sorry we are currently experiencing technical difficulties which are impacting how we display the energy consumption information in your account so we have temporarily switched it off."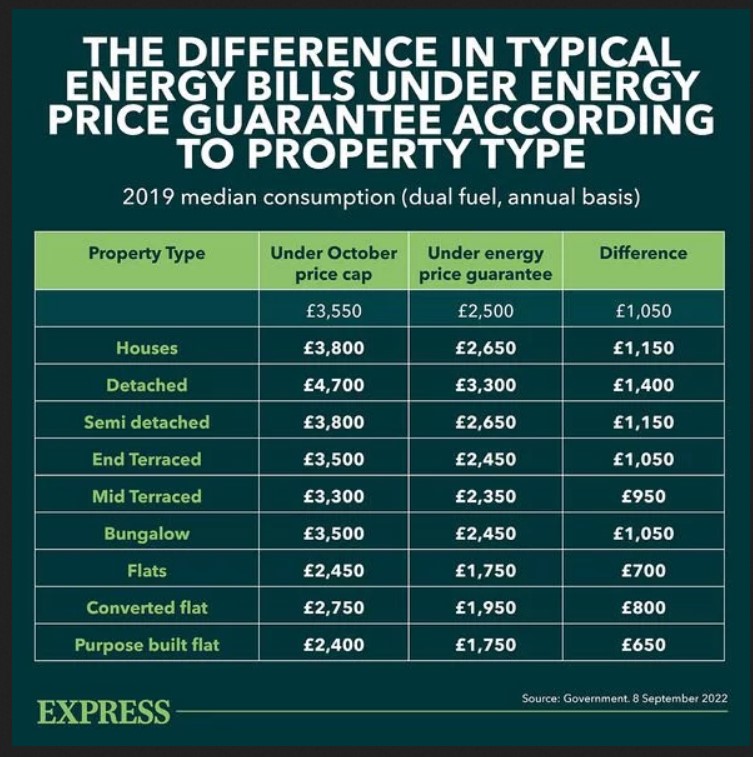 SSE told customers: "We're writing to let you know that your In-home display will briefly show the wrong daily use amounts when your energy prices change on 1 October. It's a small issue that will correct itself in 24 hours."
One customer said: "Went to bed with 215.00 credit woke up to 20.15 left. Husband switched smart metre off and it corrected itself…"
This glitch even affected households who paid for energy via direct debit, with some reporting on social media of displays that showing an eye popping usage of tens of thousands of pounds over the weekend.
One Briton, who received a bill of £40,266.34 through her smart meter, joked that she must be supplying the energy for the whole of Britain.
For average households, the amount they pay per kilowatt hour of electricity it uses has soared to 34p from the already record 28p that families have been paying since April.
Meanwhile, under the new price cap, gas prices are going from 7p to 10p per kilowatt hour, putting the energy bills for a typical household at around £2,500 a year.
Ofgem urged households to take a picture of their meter readings on or around October 1st, adding: "If you're planning to submit your meter reading by October 1, you can submit it a reasonable time after."
Meanwhile, the Charities National Energy Action and the Food Foundation has warned that as a result of the soaring energy bills, the number of households in fuel poverty has increased from 4.5 million a year ago to 6.7 million now.
---

Activist Post reports regularly about "Smart" Meters and other privacy invasive and unsafe technology. For more information, visit our archives and the following websites:
Become a Patron!

Or support us at SubscribeStar

Donate cryptocurrency HERE
Subscribe to Activist Post for truth, peace, and freedom news. Follow us on SoMee, Telegram, HIVE, Flote, Minds, MeWe, Twitter, Gab, What Really Happened and GETTR.

Provide, Protect and Profit from what's coming! Get a free issue of Counter Markets today.
---
The views expressed in content distributed by Newstex and its re-distributors (collectively, "Newstex Authoritative Content") are solely those of the respective author(s) and not necessarily the views of Newstex et al. It is provided as general information only on an "AS IS" basis, without warranties and conferring no rights, which should not be relied upon as professional advice. Newstex et al. make no claims, promises or guarantees regarding its accuracy or completeness, nor as to the quality of the opinions and commentary contained therein.