/COMUNICAE/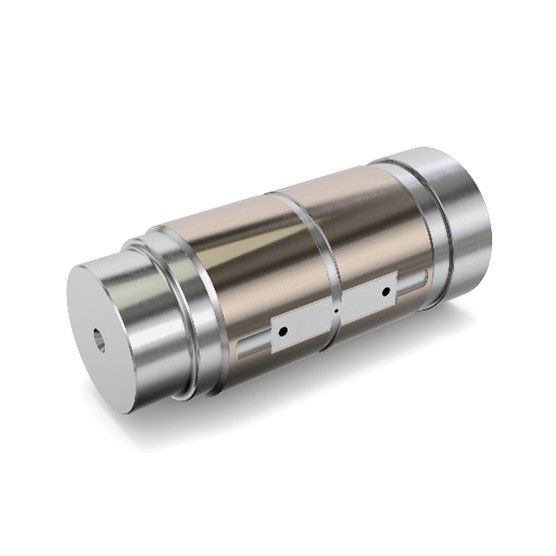 Hydrodynamic plain bearings open a new chapter in the development of wind turbines. Additive manufacturing method of the sliding layer for plain bearings and finish machining: all set for industrial-scale series production. Bearing design based on a holistic system approach
Schaeffler is consolidating its leading position in the market for bearing solutions for wind turbine gearboxes with plain bearings to support planetary gears. Modern high-performance gearboxes operate with numerous planetary gears in order to compensate for constantly increasing torques. At WindEnergy Hamburg, Schaeffler is presenting advanced hydrodynamic plain bearings that enable this increase in power density to be achieved in extremely confined spaces. The bronze sliding layer, which is only a few millimeters thick, is applied directly to the planetary bolts using an additive manufacturing technique. The chemical bond between the bolt and the sliding layer guarantees a service life of several decades.
Execution with a total systems approach
To complete the FEM simulation of the entire bearing system, Schaeffler uses so-called elastohydrodynamic (EHD) simulations to run these plain bearings. The aim is to achieve the lowest possible lubricant film thickness as well as full surface clearance. To ensure this wear-free operating condition, Schaeffler offers its customers a detailed technical implementation process.
Trend in the development of wind turbine gearboxes
One of the options available to gearbox manufacturers for dealing with increasing torque density within a gearbox is to increase the number of planetary gears per stage. In this way, higher torques can be transmitted in the same design space. However, bearing solutions here come up against geometrical limits, since there is no longer sufficient space left in the increasingly smaller planetariums. In this context, the plain bearing solution with its smaller diameter offers a decisive advantage.
The bronze bushings press-fitted into the planetary bolts are state-of-the-art. The consistent further development of this plain bearing is the direct coating of the bolts by means of a modern additive manufacturing method.
Source Comunicae