ABOUT THE INTERVIEW - Eric Bitzko
You are speaking at the 4th UAS for Utilities & Power Conference on "Implementing a Dual Approach" to capture data, when did Pedernales Electric shift the mindset to incorporate a dual approach? What are the differences you have seen since implementing?
The dual approach we are taking includes programs we have had more than 10 years in combination with a new approach that has existed for a few years. The approach combines a Pole Test and Treat (PTT) program -- which helps us maintain the structural integrity or structures or the bottom half of our poles -- and the Feeder Maintenance (FM) Program, which focuses on the top part of those structures. This dual approach affords us an extremely robust maintenance program that helps to ensure the most reliable power for our membership.
What are challenges you have come across when implementing a dual approach in your maintenance program?

The PTT program has been around long enough that most of the potential issues have been worked out. The FM program is still relatively immature in the application, mainly because of the small Unmanned Aircraft System (sUAS) technology we are employing to improve the work flow. Since the sUAS technology is still fairly new to the industry, working to scale has created challenges. While we're able to speed up the inspection of our equipment, inputting the data into the work flows has become slower. The legacy protocols of inspecting a line manually from the ground has hindered traditional maintenance work flows. The sUAS tools solve that problem, but the bottle neck now comes in making the repairs to the discrepancies that we find. What used to take three teams of inspectors to keep up with one maintenance crew is now the opposite. We have one inspection crew that can keep three maintenance crews more than busy.

What steps is your organization taking to scale the maintenance program?

The obvious ones are budgets and staffing. The underlying steps that often don't get the fame and glory are things like reworking and defining the work flows. Improving our processes has allowed us to redistribute that time toward a larger work load. For example, the first year we completed roughly 30 feeders, the second year was 40 and in 2019 we will likely complete 60. We are definitely hitting our stride with our workflows.

How is Pedernales Electric planning to continue developing a drone program moving forward?

The next step in the program for us is making the access to the tools and technology more widely available to our folks in the field. Over the last few years, we have developed some subject matter experts with a good amount of experience. We can now lean on them to help teach, train and guide folks on best practices and lessons learned. Making the tool more available should help improve other work flows the same it has helped improve ours both with safety and efficiency.
What are you most looking forward to at the 4th UAS for Utilities & Power Conference in March?
I really enjoy brain storming sessions with other folks who are helping drive the technology forward. The conference also broadens my horizons on how others in the utility world are using drones and benefiting from it. One of my favorite parts of the utility industry is the willingness to share with other utilities. At past conferences, I have been able to meet folks that are using the technology in a different application than we are and through collaboration, we both come away with different approaches for successfully integrating these applications into our own programs.
Ahead of the 4th Unmanned Systems for Utilities & Power Conference, we spoke with Eric Bitzko, System Maintenance Supervisor at Pedernales Electric Cooperative.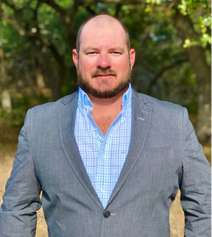 ERIC WILL BE ONE OF OUR EXPERT SPEAKERS!
Implementing a Dual Approach to Optimize the Work Flow Process, Effectively Capture Data and Incorporate into the Large Scope of a Maintenance Program
Utilizing a cycle based maintenance to post process data and push to crews to fix
Leveraging a database approach based off of outage reports to identify hot spots
Advancing methods to scale maintenance programs
Assessing strategies to connect UAS aspects into the larger maintenance initiatives
Defining best practices to manage image and flight data in large quantities
------------------
ABOUT THE INTERVIEW - Keith Gabriel
We are very excited for you to present on Economic Development at the 4th UAS for Utilities and Power Conference, what are the advantages of utilizing drones/UAS for site readiness purposes?
The advantages of utilizing drones for site readiness is essentially helping communities highlight their prospective sites and existing industry to help them recruit large companies. Furthermore, having drones creates a competitive advantage for companies that are coming on what we call a "site visit", we can have our drone on hand and if the prospect wants to view how the site is laid out, we can get the drone in the air and highlight areas of the site and surrounding areas (i.e. utility infrastructure, ingress/egress to the site, and nearby highways and access roads). Another advantage of having drones is being able to produce drone videos.
See drone video below:
https://vimeo.com/380099850
For organizations that may not be equipped with someone in your position, can you briefly explain what your day-to-day work entails?

Sure, my day-to-day is ambiguous and filled with different requests; which I love about my position. As the Site Readiness Program Manager, I am responsible for working with Duke Energy's Economic Development Managers and helping their counties identify 75+ acres of land and doing some research around how we could get it ready for industrial development. From a Drone standpoint, I get counties to submit a drone request form to fill out and see what they would like droned on their sites. Once they have that information filled out, we roll right into getting those drone operations scheduled and finding out which airspace class their sites are in, weather, and anything that can be a challenge before the flight. Once we get scheduled, I go to the site and plan for about 1.5-2 hours per site to capture the footage that is needed for the drone video. Right now, the drone program is being offered as a free service for our communities. Just showing that we are fully interested in helping our communities with marketing and recruiting companies to come to our territory. The other part of my job is making sure that my budget is balanced for my site consultants and engineering firms for our site readiness program and producing the drone videos. The drone program consists of myself and a video producer that I have retained as a contractor.

What challenges do you come across in your work?

Currently, the biggest challenges are getting the drone videos produced simply because it is just two of us running the program. Last year, we received 21 drone request forms. A lot of the request are asking to produce the drone videos and those come with multiple drafts per site. Another challenge is making sure that each county understands the target industries (i.e. pharmaceutical, automotive, food and beverage, data centers, advanced manufacturing etc.) that their communities are looking to attract. This plays a huge factor in what we want to highlight throughout our drone videos.

What takeaways do you hope attendees will walk away with from your presentation?

A key takeaway that I hope attendees walk away with from this presentation is understanding how to be balanced with your workflow. Drones are a huge demand in our business and we must understand our processes and be balanced. I promise, doing these two things will help you stay organized and be more effective communicating.
Tell us an interesting fact about yourself that may not be found in your professional biography.
An interesting fact about me is that before coming to work for Duke Energy in 2015, I was a professional basketball player in Europe for 3 years. I usually don't like speaking on this, however, I know that it gives me a unique background and playing basketball in different countries has certainly helped me with being a team player and being an effective communicator. Hey, if I can get 12 men together that don't speak the same language and achieve the goal of winning basketball games. I can certainly be an effective business leader where we mostly speak the same language and want to make an impact on our communities. I also have a twin brother that plays in the NBA G-League for the College Park Skyhawks in Atlanta.
Ahead of the 4th Unmanned Systems for Utilities & Power Conference, we spoke with Keith Gabriel, Economic Development, Site Readiness Manager at Duke Energy.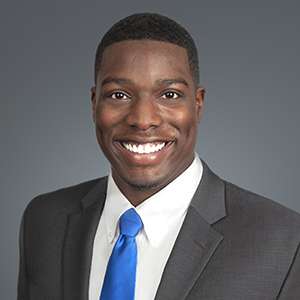 KEITH WILL BE ONE OF OUR EXPERT SPEAKERS!

Emphasizing the Capability of UAS to Enhance Economic Development
•Gathering footage and data to implement into the production process
•Utilizing UAS pilots to stream real time tours of the region with prospects in external meetings
•Increasing interest of potential customers to enable economic growth of the community
•Providing detailed maps of "energy ready" sites to garner interest of potential buyers
•Generating Return on Investment (ROI) to build the business case for the use of UAS in real estate and economic development teams of the utility