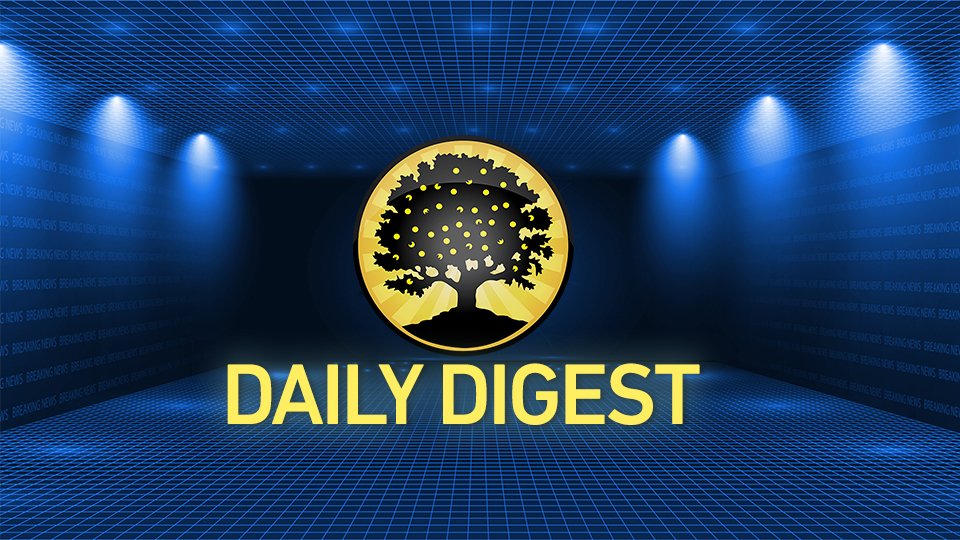 Economy
Natural-gas prices have surged, prompting worries about winter shortages and forecasts for the most expensive fuel since frackers flooded the market more than a decade ago. U.S. natural-gas futures ended Friday at $5.105 per million British thermal units. They were about half that six months ago and have leapt 17% this month.
Commodity shipping rates are ready to spike higher to reflect the surge in costs for transporting manufactured goods, Genco Shipping (GNK -0.1%) President and CEO John Wobensmith tells Bloomberg. "You do get to a point, and you've seen this in containers, where you hit a certain utilization rate and you start to go parabolic on rates," the CEO says. "We're getting close to that period."
Pennsylvania's state-run liquor system has started rationing sales of a few dozen products in response to what it describes as supply shortages beyond its control.
The Pennsylvania Liquor Control Board notified license holders on Thursday that two-bottles-per-day purchase limits for customers at state stores, as well as well for bars, restaurants and other license holders, would remain in place indefinitely.
The PLCB said "sustained supply chain disruptions and product shortages" prompted the restrictions on certain types of alcohol.
SushiSwap's chief technology officer says the company's MISO platform has been hit by a software supply chain attack. SushiSwap is a community-driven decentralized finance (DeFi) platform that lets users swap, earn, lend, borrow, and leverage cryptocurrency assets all from one place. Launched earlier this year, Sushi's newest offering, Minimal Initial SushiSwap Offering (MISO), is a token launchpad that lets projects launch their own tokens on the Sushi network.
A new analysis shows that a "large portion" of Pentagon contracts in recent years have gone to just five companies: Lockheed Martin, Boeing, General Dynamics, Raytheon, and Northrop Grumman.
The Federal Reserve meets on Tuesday and Wednesday this week to discuss monetary policy. The central bank has already said they're not planning to start reducing asset purchases yet — the much-discussed taper. In addition, Fed Chair Jerome Powell has explicitly said the Fed won't raise rates until well after tapering of its asset purchases starts.
China Evergrande Group (3333.HK) shares plunged on Monday to over 11-year lows, extending losses as executives try to salvage its business prospects and as default fears grow over a looming deadline for payment obligations this week.
Environment
A United Nations report released Friday warned that the planet will likely warm by more than 2.7 degrees Celsius by the end of the century unless governments take extra steps to curb greenhouse gas emissions.
With less than six weeks to go before world leaders convene for a major climate summit in Glasgow, U.N. Secretary-General António Guterres and UK Prime Minister Boris Johnson will hold a roundtable of world leaders on Monday to address major gaps on emissions targets and climate finance.
The closed-door meeting on the sidelines of the annual high-level week of the U.N. General Assembly will include leaders from a few dozen countries representing industrialized nations, emerging economies and vulnerable developing countries, said Selwin Hart, assistant secretary-general and special adviser to Guterres on climate action.
Health
New research from Trinity College and University of Edinburgh has examined the association between vitamin D and COVID-19, and found that ambient ultraviolet B (UVB) radiation (which is key for vitamin D production in the skin) at an individual's place of residence in the weeks before COVID-19 infection, was strongly protective against severe disease and death. The paper has been published in the journal Scientific Reports.
Indiana's largest hospital system says more than 100 workers left the company over the COVID-19 vaccine requirement.
Indiana University Health said more than 300 were suspended for two weeks, unpaid, to either get the vaccine or risk termination. That period that ended Tuesday, Sept. 14, and IU Health said 125 people left the system.
Amid persistent concerns that the protection offered by COVID-19 vaccines may be waning, a report released Friday by the Centers for Disease Control and Prevention finds that America's workhorse shot is significantly less effective at preventing severe cases of disease over the long term than many experts had realized.
Data collected from 18 states between March and August suggest the Pfizer-BioNTech vaccine reduces the risk of being hospitalized with COVID-19 by 91% in the first four months after receiving the second dose. Beyond 120 days, however, that vaccine efficacy drops to 77%. Meanwhile, Moderna's vaccine was 93% effective at reducing the short-term risk of COVID-19 hospitalization and remained 92% effective after 120 days.
Since the rollout of COVID-19 vaccines, thousands of women in the UK have been saying that their periods have been disrupted, say experts.
More than 30,000 women said their menstrual cycle being somewhat altered after getting the COVID-19 vaccine, reported Sky News.
---
The views expressed in content distributed by Newstex and its re-distributors (collectively, "Newstex Authoritative Content") are solely those of the respective author(s) and not necessarily the views of Newstex et al. It is provided as general information only on an "AS IS" basis, without warranties and conferring no rights, which should not be relied upon as professional advice. Newstex et al. make no claims, promises or guarantees regarding its accuracy or completeness, nor as to the quality of the opinions and commentary contained therein.