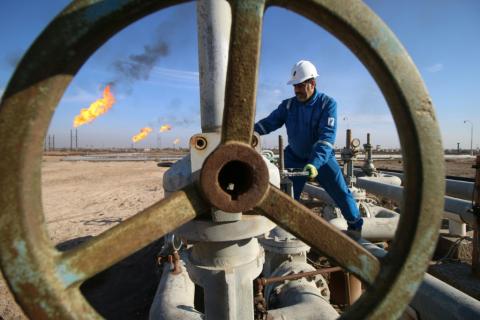 Germany's energy regulator announced on Tuesday that it has suspended the approval of Russia's controversial Nord Stream 2 natural gas pipeline.
The 760-mile Nord Stream 2 pipeline is predicted to double Germany's reliance on Russian gas, which has led to strong opposition from Ukraine and the U.S. Though the project was completed in September, it has not been in operation due to the growing political pressure and the delays surrounding the company's status under German law.
"Following a thorough examination of the documentation, the Bundesnetzagentur concluded that it would only be possible to certify an operator of the Nord Stream 2 pipeline if that operator was organized in a legal form under German law," the German regulator said in a statement.
The decision to halt approval is likely to set the project back several months and, even when it receives German approval, it will require a green light from the European Commission, BBC News reported.
Owned by Russian-controlled gas giant Gazprom with investment from several European companies, Nord Stream 2 was built under the Baltic Sea and bypasses Poland and Ukraine, raising objections from those countries, CNBC noted.
The agency said the certification of Nord Stream 2, which is registered in Switzerland, will remain suspended "until the main assets and human resources have been transferred to the subsidiary" and it can verify the documentation is complete.
Wholesale gas prices in the U.K. and mainland Europe have skyrocketed to three-week highs following Germany's announcement, sending prices up almost 10%.
---
The views expressed in content distributed by Newstex and its re-distributors (collectively, "Newstex Authoritative Content") are solely those of the respective author(s) and not necessarily the views of Newstex et al. It is provided as general information only on an "AS IS" basis, without warranties and conferring no rights, which should not be relied upon as professional advice. Newstex et al. make no claims, promises or guarantees regarding its accuracy or completeness, nor as to the quality of the opinions and commentary contained therein.