Renewable electricity provider Octopus Energy Group is moving into a new, hybrid office-retail base at Bruntwood SciTech's No.2 Circle Square, as part of a drive to create 300 new jobs in Manchester.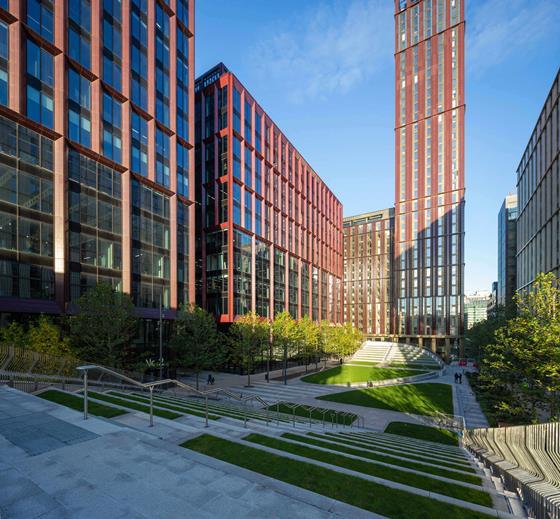 Circle Square
Octopus will combine its 40,000 sq ft workspace with a 1,300 sq ft ground-floor retail unit on Oxford Road. The move follows Octopus's formation of a partnership with the Greater Manchester Combined Authority (GMCA), which was announced in the autumn.
Bradley Topps, commercial director at Bruntwood SciTech, said: "Octopus complements our high-calibre line-up and is leading the way in its sector at a particularly critical moment for consumers as well as the planet, which means the impact of this move will be felt far beyond Circle Square and the jobs created."
Devrim Celal, chief executive of Octopus Energy Group's cloud-based KrakenFlex platform, added: "The tech cluster at Circle Square offers up the rare-to-find combination of high levels of footfall, innovation and collaboration, fulfilling our requirements. It was a perfect match and we can't wait to move in."
Circle Square, at the heart of Manchester's Oxford Road Corridor, is a joint venture between Bruntwood SciTech and Vita Group. Once completed, it will feature more than 1,700 homes, 1.2 million sq ft of workspace and more than 100,000 sq ft of retail and leisure space.
Helico Consulting advised Octopus Energy Group on the deal, while Knight Frank, Savills and JLL are Bruntwood SciTech's retained agents on the scheme.