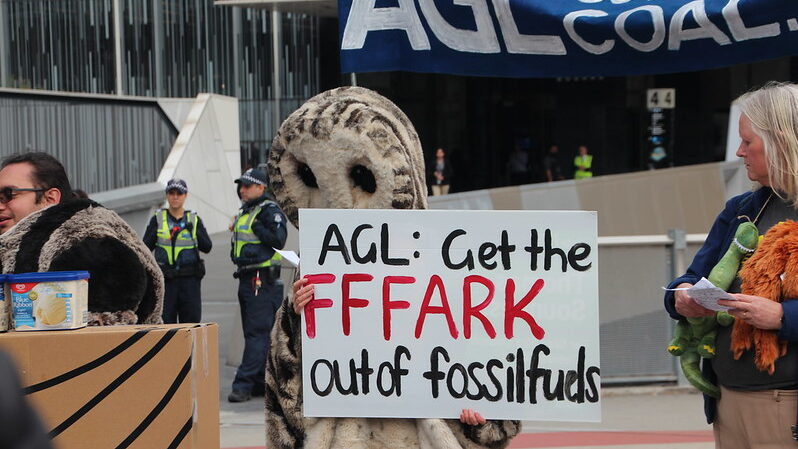 It feels like every billionaire these days wants to make their mark on the climate challenge.
Mostly, they are looking for a tech fix that doesn't fundamentally alter the power dynamics of global capitalism or threaten their privileged positions. See venture capitalist John Doerr setting up a climate school at Stanford that will also happily take fossil fuel dollars.
A handful ask the harder questions. Like: who needs to lose for the climate to win? Mike Cannon-Brookes, co-founder of software company Atlassian, falls into this category.
In a market raid on Australia's biggest polluter, energy utility AGL, Cannon-Brookes is trying to block a demerger. Why? Because it threatens to hold back the closure of coal power plants.
AGL has a strikingly unambitious 2045 end date for burning coal. And the board's plan to split the company into clean and dirty energy businesses risks making it harder to finance a responsible coal exit.
Whether his 11% stake in AGL is enough to force a change of course at next month's shareholder meeting or not, Cannon-Brookes has put climate science firmly on the agenda.
This week's stories
War windfall
The main argument for giving oil companies a seat at the climate table is: they have money.
Many posted record profits in the first quarter of 2022 as Russia's invasion of Ukraine triggered a race to meet fossil fuel demand from less warmongering sources. The EU is aiming to stop buying Russian oil by the end of the year.
So Big Oil will invest that windfall in the transition to clean energy, right? Right?
Not in Alberta, Canada, where tar sands producers say the Trudeau administration's proposed subsidies for carbon capture and storage are not enough. They want yet more tax breaks.
Meanwhile DR Congo is opening up a new frontier for oil drilling in one of the world's largest carbon sinks, a precious area of peatlands.
Reminder: the International Energy Agency says no new fossil fuel production is compatible with a 1.5C warming limit. None. Zero. Zilch.
Until oil companies show plans to leave it in the ground, it is naïve to treat them as part of the solution.
"I'm just sick of them fucking it up"

Australian billionaire Mike Cannon-Brookes explains why he confronted the AGL board. Relatable.
---
The views expressed in content distributed by Newstex and its re-distributors (collectively, "Newstex Authoritative Content") are solely those of the respective author(s) and not necessarily the views of Newstex et al. It is provided as general information only on an "AS IS" basis, without warranties and conferring no rights, which should not be relied upon as professional advice. Newstex et al. make no claims, promises or guarantees regarding its accuracy or completeness, nor as to the quality of the opinions and commentary contained therein.