A recent Financial Times chart below illustrates, the United States is the globe's leading natural gas exporter. As capacity grows, exports will likely continue to grow very rapidly.
Below that chart is a chart highlighting New Mexico's growing natural gas production. In recent years New Mexico's natural gas production has risen by 150%. In other words, New Mexico's natural gas boom is likely just beginning and the export capacity will likely lead the world to increasingly consume natural gas produced in New Mexico and other parts of the USA.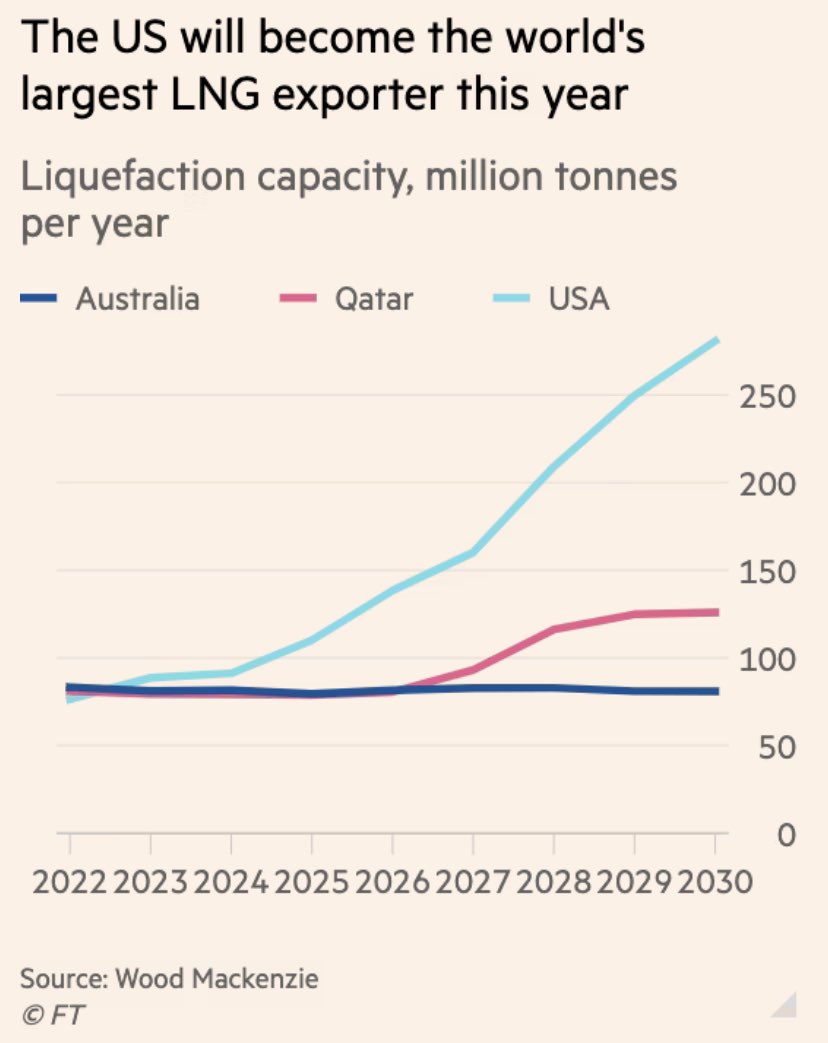 The post LNG exports: another boom opportunity for New Mexico appeared first on Errors of Enchantment.
---
The views expressed in content distributed by Newstex and its re-distributors (collectively, "Newstex Authoritative Content") are solely those of the respective author(s) and not necessarily the views of Newstex et al. It is provided as general information only on an "AS IS" basis, without warranties and conferring no rights, which should not be relied upon as professional advice. Newstex et al. make no claims, promises or guarantees regarding its accuracy or completeness, nor as to the quality of the opinions and commentary contained therein.