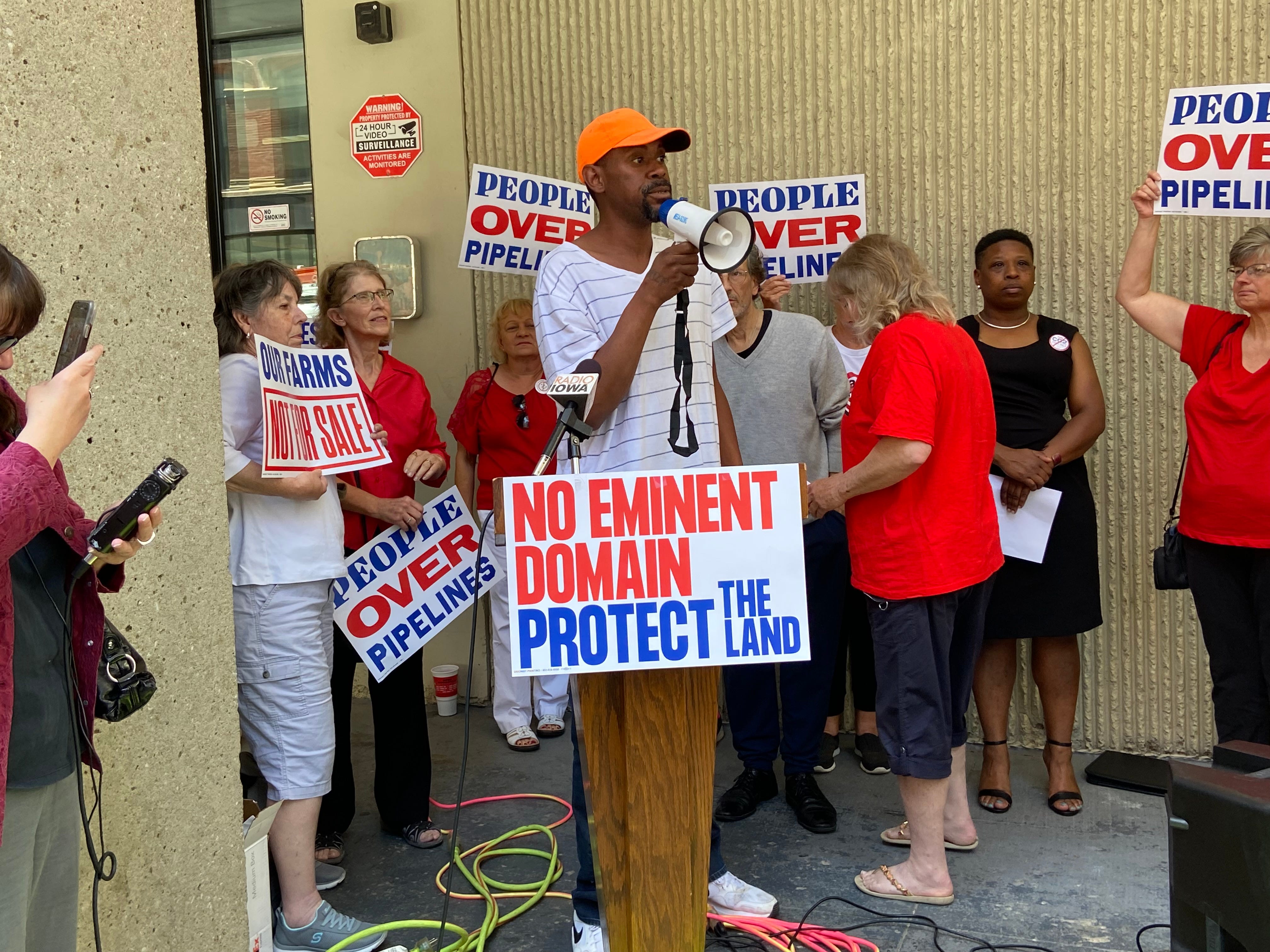 DeEmmeris "Debrae" Burns says he still struggles with chronic headaches and difficulty concentrating and breathing three years after a carbon capture pipeline ruptured near Satartia, Mississippi, sucking the oxygen out of the atmosphere, disabling his car and leaving him and two other men unconscious in the vehicle for hours.
Gerald Briggs, a Mississippi first responder, said he was reluctant to search the area in Yazoo County where he and his crew eventually found Burns.
"We didn't really want to go that close to the rupture. But we went anyway," Briggs said Wednesday in Des Moines on the sidelines of a meeting of federal pipeline regulators.
When Briggs found Burns and his friends, foam was coming from their noses and mouths and their pulses barely registered.
As the rescuers debated whether they could bring the men out one at a time, another first responder told Brigg, "We do that, they'll be dead when we come back."
The rescuers decided to pile the men into an all-terrain vehicle and ferry them to a waiting ambulance. Ultimately, no one died as a result of the leak, but some 200 residents had to be evacuated and nearly four dozen sought medical treatment.
If a company wanted run a carbon capture pipeline through his property, Briggs told Iowa protesters outside the meeting, "I would be standing on the street with you."
The Mississippians were in town at the invitation of pipeline opponents as the U.S. Pipeline and Hazardous Materials Safety Administration, or PHMSA, heard from a mix of expert panelists and residents asking questions and offering their thoughts about the Iowa pipeline projects.
Here's what to know about the session.
What are the projects proposed for Iowa?
Summit Carbon Solutions, Navigator CO2 and Wolf Carbon Solutions have proposed building pipelines that would be used to capture carbon dioxide emissions from ethanol, fertilizer and other industrial agriculture plants. The gases, liquefied under pressure, would be piped to either Illinois or North Dakota to be sequestered deep underground. Though Iowa, the nation's largest producer of ethanol, is central to the proposal. The pipeline also would cross other ethanol-producing states, including Minnesota, Nebraska and South Dakota.
What do the companies say about safety?
Summit, Navigator and Wolf have said they will meet and often exceed federal safety requirements. "Safety — of landowners, the communities in which we will operate, and our employees and contractors — is and always will be the top priority," Summit Regulatory Affairs Director John Satterfield said in a statement Wednesday.
What do the pipeline opponents say?
They have asked President Joe Biden to issue a moratorium on carbon capture pipelines until the PHMSA can release new safety rules and regulations in light of the Satartia rupture. Many of them farmers, landowners and county officials, they also have asked federal regulators to push governors and other state leaders to put the projects on hold. Otherwise, the safety measures will come too late to protect Iowans and other Midwesterners, they contend.
More: Builders vow CO2 pipelines will be safe. Worried Iowans point to a Mississippi rupture.
What did Iowa residents at the hearing say?
Iowans said they're worried about their safety, given how close some carbon dioxide pipelines are expected to run to their homes, schools and livestock operations. They also questioned using billions of taxpayer dollars to support projects by companies empowered under Iowa law use eminent domain to force unwilling landowners to sell access for the pipelines. A bill to limit their powers died in the Iowa legislative session that ended in May.
More: Some Iowa farmers who fought Dakota Access are in the path of world's largest carbon capture pipeline
In addition, residents asked whether state and federal regulators would ensure their safety both before and after the pipelines are built and about the projects' impact on soil health and drainage tiles underlying cropland.
"Several people have mentioned that pipeline companies are refusing to share data safety analysis," said Alan Tribble, whose family lives in the path of a pipeline. He said companies should provide models of plume dispersion in a potential leak and other safety data before receiving permission to construct projects, and that the information should undergo peer review.
Iowans said the pipelines would be under tremendous environmental stress from extreme cold and heat, tornadoes and other storms.
Why did the Mississippi pipeline rupture?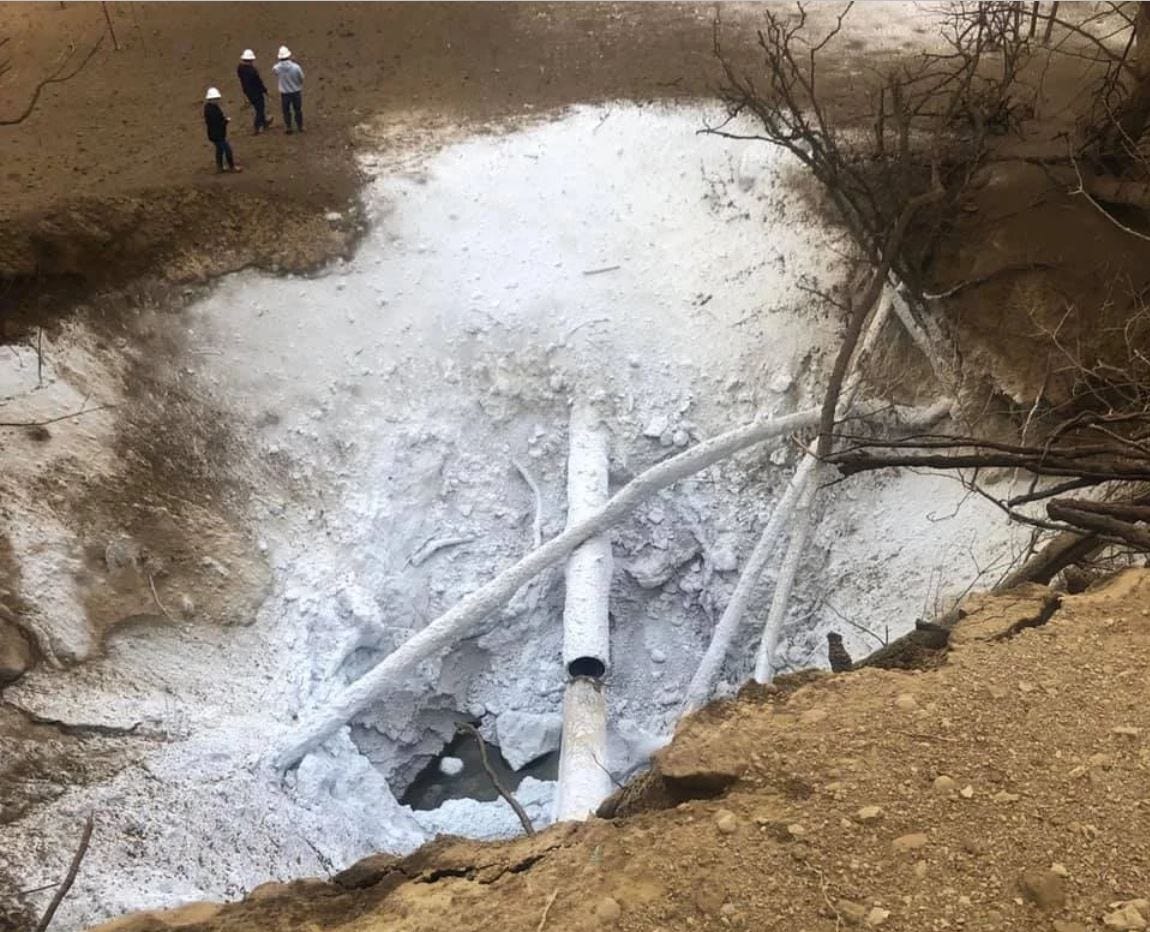 In Mississippi, the pipeline, which supplies carbon dioxide to inject into oilfields, increasing yields, was built through hilly, rugged terrain. Saturated by months of heavy rains, soil around the pipeline slid, causing a pipe weld to break and releasing an explosion of ice and carbon dioxide. The carbon dioxide dispersion model the pipeline operator, Denbury Gulf Coast Pipelines of Plano, Texas, conducted didn't indicate Satartia would be in danger in the event of a break.
Tribble and others urged regulators to require companies to provide rescue equipment and training to first responders. That should include electric vehicles or other forms of transport that would not be disabled in an oxygen-depleting carbon dioxide leak.
Why isn't Summit providing dispersion data?
Summit said in an email it's concerned opponents could use data it provides to sabotage the project. The Ames company, whose pipeline permit request is the first the Iowa Utilities Board is slated to consider, pointed to an April FBI warning that oil and gas pipelines could be targeted after the 2022 release of the environmental action thriller "How to Blow Up a Pipeline."
"Most regulatory agencies recognize there needs to be a balance in providing information but also understanding that not everyone will use safety information for its proper purpose," the company said. "We don't want to provide a roadmap where someone could intentionally damage the system and impact" landowners and communities.
The agency fined pipeline owner Denbury Gulf Coast Pipelines of Plano, Texas, nearly $4 million for violations tied to the rupture. Among the violations, federal investigators said the company "significantly underestimated the affected area that could be impacted by a release."
Osasu Dorsey, PHMSA's chief counsel, said that following the Satartia rupture, PHMSA is working to "strengthen and expand its CO2 pipeline regulation."
What did the U.S. Pipeline and Hazardous Materials Safety Administration say it could do?
"We are working to develop a rule that will strengthen emergency preparedness, emergency response and other safety concerns specific to the unique characteristics of carbon dioxide, many of which were highlighted" in the hearing, Dorsey said Thursday.
Dorsey and PHMSA's Max Kieba, program development director, and associate administrator Alan Mayberry, who moderated the meeting, noted that Congress is reauthorizing the agency and that some of the carbon dioxide pipeline issues could be wrapped into its regulatory oversight.
Donnelle Eller covers agriculture, the environment and energy for the Register. Reach her at deller@registermedia.com or 515-284-8457.
This article originally appeared on Des Moines Register: Leak survivor joins opponents at Des Moines carbon capture pipeline hearing