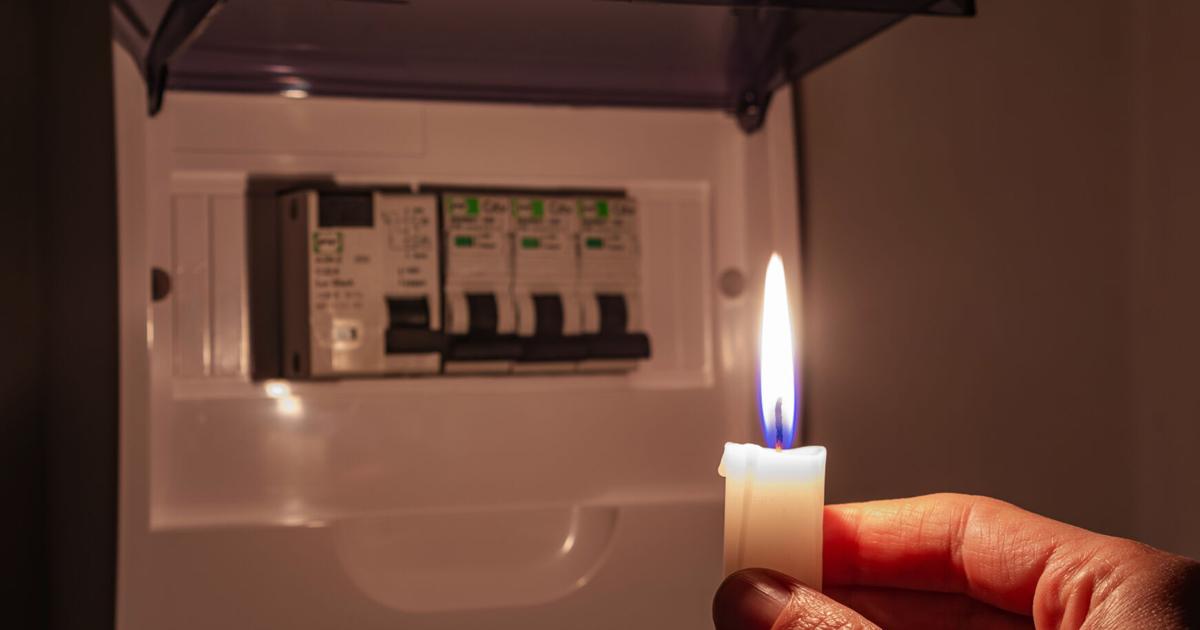 (The Center Square) – Michigan lawmakers plan to press DTE Energy and Consumer's Energy in a Wednesday hearing after ice storms left hundreds of thousands of people without power in freezing temperatures.
Nearly 1 million Michiganders were left without power over the last two months as DTE seeks a $622 million rate hike, citing clean energy efforts.
The utility's request seeks to hike residential rates by 13.9%, commercial rates by 11.5%, and industrial rates by 7%.
Residential Michiganders would see an increase of up to $12.46 monthly, or just under $150 annually, for electricity costs if the Michigan Public Service Commission approves DTE's rate hike request.
DTE and Consumers Energy have struggled to keep the power on for Michigan homes and businesses. An ice storm on Feb. 22 left hundreds of thousands of people without power for up to four days.
Less than two weeks later, a snowstorm knocked out power for another 100,000 people.
Bridge Michigan reported DTE slashed its operating budget prior to the outages in order to make earnings projections.
Rep. Helena Scott, D-Detroit, chair of the Energy, Communications, and Technology Committee, said the committee would hear testimony from power company leaders and Dan Scripps, chair of the Michigan Public Service Commission which regulates utility rate hikes.
"As state representative, chair of the Energy Committee and vice chair of the Detroit caucus, I promised I would make sure there was a committee hearing to address who and what institutions are accountable and how we can avoid these large-scale power outages in the future," Scott said in a statement.
"I've kept true to that promise and acted quickly - on March 15, we will be hearing testimony from utility and state officials to figure out what needs to be done. We cannot and will not simply accept that this is our new normal. The power grid and associated infrastructure must be reinforced, updated and improved so that residents are safe, warm and receive the services they pay for."
DTE hasn't yet responded to a request for comment.
Lawmakers face a tough choice: to represent constituents who have lost power multiple times over the last two months, or to appease DTE, a major donor to many lawmakers.
Attorney General Dana Nessel explained the problem on Let It Rip in a clip posted three days ago.
"The problem is this: They are such big contributors - the utilities - both to the Republicans and to the Democrats… The problem is to even to get into office in the first place if you refuse [the money]… chances are you're going to lose," Nessel said.
"It's hard when you're always worried about am I going to lose the next election," Nessel said. "Especially ff you're a state representative, if you're a state senator, they can literally bury you with their money if they want to. That's why it's been so hard to get the Legislature to do anything."
DTE Energy affiliates gave more than $480,000 to political parties and candidates in the 2022 election cycle, according to Opensecrets.
A Bridge Michigan analysis found that of 148 state lawmakers, 102 received contributions from DTE Energy or Consumers Energy Political Action Comittees between 2017 and 2022.
---
The views expressed in content distributed by Newstex and its re-distributors (collectively, "Newstex Authoritative Content") are solely those of the respective author(s) and not necessarily the views of Newstex et al. It is provided as general information only on an "AS IS" basis, without warranties and conferring no rights, which should not be relied upon as professional advice. Newstex et al. make no claims, promises or guarantees regarding its accuracy or completeness, nor as to the quality of the opinions and commentary contained therein.