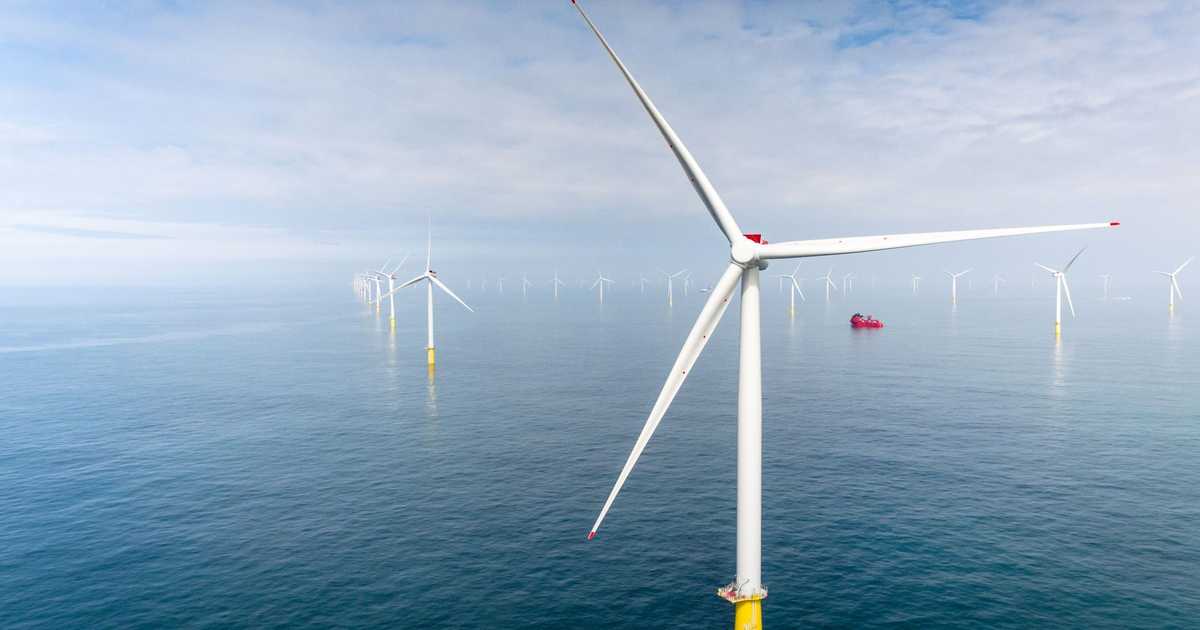 In 2022, Masdar's clean energy production capacity will reach 20 GW, and it will generate 18,000 GWh, in addition to avoiding the emission of 10 million tons of carbon dioxide.
The sustainability report also highlighted the UAE's strong commitment to climate action and noted that the country is a leading and key international player in the field of sustainable energy, particularly with the country's preparations to host the Conference of Parties (COP28) this year.
The company has confirmed that it will play a pivotal role in supporting the Year of Sustainability 2023 initiative in the UAE, in light of its future significant agreements and projects.
On this occasion, Dr. Sultan bin Ahmed Al Jaber, Minister of Industry and Advanced Technologies, President-designate of the COP28 Conference, Chairman of the Board of Directors of "Masdar", declared that in order to ensure the energy security, supporting the growth of the renewable energy sector, reducing emissions and consolidating sustainability in the Emirates, "Masdar" continues its long-standing achievements. For 17 years, to cement its position as one of the largest renewable energy investors in the world, and a major contributor to practical and realistic transition efforts in the energy sector.
Al Jaber also pointed out that Masdar's initiatives and projects are gaining momentum and will actively contribute to accelerating the growth of the clean energy sector globally by expanding its portfolio of renewable energy projects, more than playing a vital and effective role in supporting the strategic initiative launched by the UAE to achieve climate neutrality by 2018. 2050.
He added, "Along with the country's preparations to host the COP28 conference, we look forward to cooperating with various partners around the world and focusing on delivering tangible progress on climate action at scale." world, as well as the procedures and steps that need to be taken to achieve the desired goals of tripling renewable energy production by 2030." "Masdar will continue its commitment and active contribution to support the development of the energy sector renewables and advance sustainable development around the world."
In 2022, Masdar signed a number of significant deals in new and existing markets, including Uzbekistan, Azerbaijan, Egypt, Jordan, Kyrgyzstan, Turkmenistan and Tanzania.
The company has also launched a waste-to-energy project in Sharjah, the first commercial project of its kind in the Middle East, in partnership with Bee'ah. Work continues on the Al Dhafra solar photovoltaic power plant project in as an independent energy source. producer, and when commissioned it will be the world's largest independent power plant to produce electricity from solar energy at a single site.
Highlighting the importance of financing to support the growth of renewable energy and sustainability projects, Masdar has launched a framework for green financing that will serve as a guide for all future financing activities, including its plans to become an issuer. of green bonds on the stock markets. The framework also highlights the active contributions of "Masdar" to meet sustainability requirements and its ability to align its activities with best practices in the financial sector.
In turn, Mohammed Jamil Al-Ramahi, CEO of "Masdar", said: "The year 2022 marked an important turning point in the company's growth path, as it witnessed the official announcement of the partnership between "ADNOC", "TAQA" and "Mubadala" in the ownership of "Masdar" with aspirations To increase its clean energy production capacity to 100 gigawatts, in addition to producing one million tons per year of hydrogen green by 2030. Since its inception, Masdar has played a pioneering role in achieving a lasting positive impact.
For his part, Niall Hannigan, Chief Financial Officer of Masdar, said: "The demand for sustainable finance is increasing significantly, and through our activities and our portfolio, we offer financial institutions the opportunity to be part of the financing program. green and allow them to adopt a sustainable investment approach in all their projects. Our investments will be used to develop green projects around the world, in accordance with the highest standards of environmental, social and institutional governance, with most of these investments concentrated in developing countries.
In addition to green financing, Masdar's sustainability report highlights its commitment to becoming a global leader in green hydrogen, with plans to produce up to one million tonnes of green hydrogen per year by 2030.
Masdar is focused on meeting local and global green hydrogen needs and targets the most important key sectors such as aviation, ammonia, steel, shipping, energy, refining and heavy transport.
The report highlighted the important roles played by women in the company, as it revealed that approximately 25% of women working at Masdar hold supervisory positions. Regarding the youth component, the "Youth for Sustainability" platform aims to reach one million young men and women by 2030, through the diverse educational experience it offers.
It should be noted that Masdar is active in more than 40 countries around the world and invests in global projects with a total value of more than 30 billion dollars.
Read the Latest World News Today on The Eastern Herald.
Copyright © 2023 The Eastern Herald.
---
The views expressed in content distributed by Newstex and its re-distributors (collectively, "Newstex Authoritative Content") are solely those of the respective author(s) and not necessarily the views of Newstex et al. It is provided as general information only on an "AS IS" basis, without warranties and conferring no rights, which should not be relied upon as professional advice. Newstex et al. make no claims, promises or guarantees regarding its accuracy or completeness, nor as to the quality of the opinions and commentary contained therein.