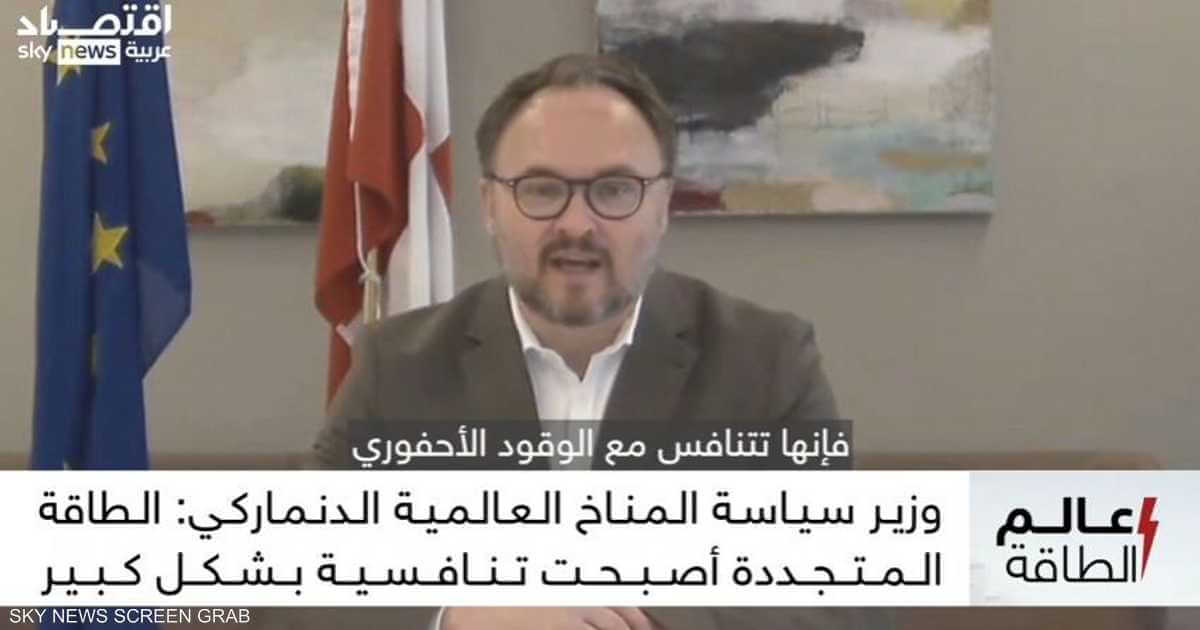 The American energy company Exxon Mobil has decided to come out of its silence and warn the world that achieving climate neutrality by 2050 is very unlikely, given that such a scenario would lead to a drop in the standard of living, which which might not be acceptable to people.
Meanwhile, the World Meteorological Organization sounded the alarm in its latest report, after revealing that global temperature rise is on track to exceed the 1.5 degree Celsius threshold in the next five years.
This increase, although temporary, according to the organization, means that a very important point in the international effort has been crossed. The Paris climate agreement stipulated to keep the temperature rise in this century below two degrees Celsius and to try to reach this figure at 1.5 degrees Celsius.
Overcoming this dangerous threshold requires accelerating global efforts to reduce emissions, which are expected to fall by around 43% by 2030 if the world is to avoid this dangerous scenario.
To do this, the world must accelerate its efforts, particularly in the area of ??financing. It is estimated that the world needs to increase climate finance and investment by around $2.8 trillion over the current decade.
While the world still faces a climate finance gap, that is, an investment shortfall of nearly $1.5 trillion per year, according to Goldman Sachs estimates.
It is true that the task is not at all easy, but it is not impossible either. Achieving this objective is still possible, but on condition that the various efforts at the global level are unified, and this is what the Conference of the Parties (COP 28) relies on.
For his part, Dan Jorgensen, Danish Minister for Development Cooperation and Global Climate Policy, underlined that there is still an opportunity, but on one condition: all countries on this planet must do more, especially countries the most emitters.
He added, in an interview during the program "Energy World" on "Sky News Arabia", that the world must reduce its emissions by more than 40% by 2030, and therefore the issue is really urgent.
Regarding the most realistic scenarios, to achieve zero emissions, the Minister said: "We need to use a combination of different tools in order to achieve our goals, one of which is energy efficiency, and it is possible to save a lot of energy in an efficient way". and rationally in terms of energy use."
He added: "We have to use a lot of renewable energy. Instead of fossil fuels, we have to use wind, sun and other types of renewable energy. If we do these things, it will bring us closer to the goal we want. reach."
He also pointed out that progress can be faster by using the technology we have, such as wind and solar power, the prices of which compete with fossil fuels.
He said: "For example, in the case of offshore wind, it will be cheaper than coal-fired power plants. We are now in a position where the rational thing for most countries is to seek investment in renewable energy instead of fossil fuels.
He underscored the need to boost private sector financing to participate in efforts to mitigate the impacts of climate change.
In addition, Danish Minister for Development Cooperation and Global Climate Policy, Dan Jorgensen, explained that there is an urgent need to help developing countries raise investment for climate adaptation and mitigation measures. its repercussions, adding that the reform of the World Bank is necessary to expand its in the future and will also help to mobilize more financing in the private sector.
The Danish minister also reaffirmed the importance of COP28 to be held in the United Arab Emirates, where he said it was the first conference of the parties since the Paris conference, which saw the conclusion of the Paris climate agreement, in which our progress will be assessed. , how close we are to our goal and what we need to do to fix the situation.
"We need to raise more money to help the poorest and most fragile countries adapt to climate change. So there are a lot of things we need to discuss and we also hope to get good and ambitious results from the COP," said Dan Jorgensen. , Danish Minister for Development Cooperation and Global Climate Policy.
And on the most important priorities that need to be moved to implement them as soon as possible, Danish Minister for Development Cooperation and Global Climate Policy, Dan Jorgensen, said:
We need a clear roadmap of how many emissions we want to reduce by 2030, how much we want to reduce and how we are doing it. We need more funding, the rich world needs to raise a hundred billion dollars a year, and they should have done that from 2020 to 2025, and they haven't so far. This problem should be fixed. We need to focus on climate adaptation and that is an international goal and also in terms of funding.
Read the Latest World News Today on The Eastern Herald.
Copyright © 2023 The Eastern Herald.
---
The views expressed in content distributed by Newstex and its re-distributors (collectively, "Newstex Authoritative Content") are solely those of the respective author(s) and not necessarily the views of Newstex et al. It is provided as general information only on an "AS IS" basis, without warranties and conferring no rights, which should not be relied upon as professional advice. Newstex et al. make no claims, promises or guarantees regarding its accuracy or completeness, nor as to the quality of the opinions and commentary contained therein.