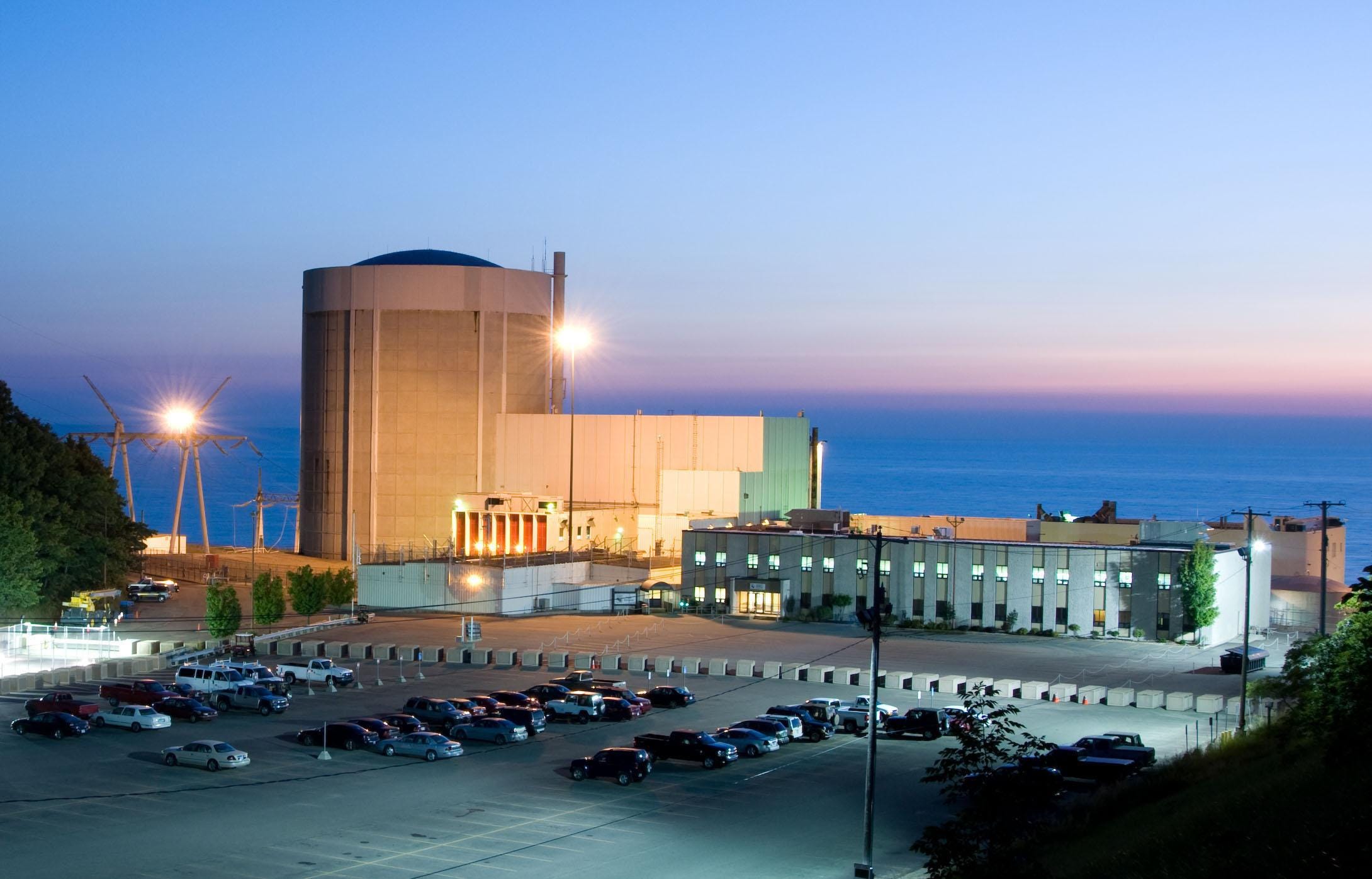 COVERT TWP. — Palisades Nuclear Power Plant owner Holtec International took a step forward Tuesday in its efforts to reopen the shuttered plant.
Holtect jointly announced with Wolverine Power Cooperative that the two entities have entered into a long-term power purchasing agreement that they say will pave the way for the plant to restart.
While a purchase agreement was one needed step in the plant's reopening plan, it's not the final piece of the puzzle. Holtec's director of government affairs and communications Patrick O'Brien confirmed to The Sentinel that Holtec is still waiting on a decision on its Department of Energy loan request and full approval from the Nuclear Regulatory Commission.
"(The agreement) is a piece of it. The DoE loan is still a major piece, as is NRC concurrence," O'Brien said. "We're still in the process with (the DoE). We're hoping to hear by the end of the year, one way or the other. We still feel like that's a good timeline."
More: Palisades owner officially submits second try at funds to reopen shuttered plant
More: Funding to support Palisades restart included in state budget
More: Report: Palisades closure brings over $250 million in economic loss
The agreement announced Tuesday, Sept. 12, does address the need for a power purchasing agreement, which Holtec has long cited as needed for the restart. It states that Wolverine will purchase up to two-thirds of the power generated by Palisades for its Michigan-based member rural electric cooperatives. Additionally, Wolverine's electric cooperative project partner Hoosier Energy will purchase the rest.
"We are thrilled to enter into this partnership," stated Kelly Trice, president of Holtec Nuclear Generation and Decommissioning, in a press release. "The executed power purchase agreement represents a significant milestone in our journey towards reopening the plant, a historic moment for Michigan and the country.
"The repowering of Palisades ensures Michigan has sufficient energy to meet future demand and mitigate the impact of climate change, while creating hundreds of high-paying Michigan jobs, expanding the local tax base, and unleashing economic opportunity within the region and beyond. With key support from federal partners, Governor Whitmer, the Michigan legislature, and the local plant community, this will soon be a reality."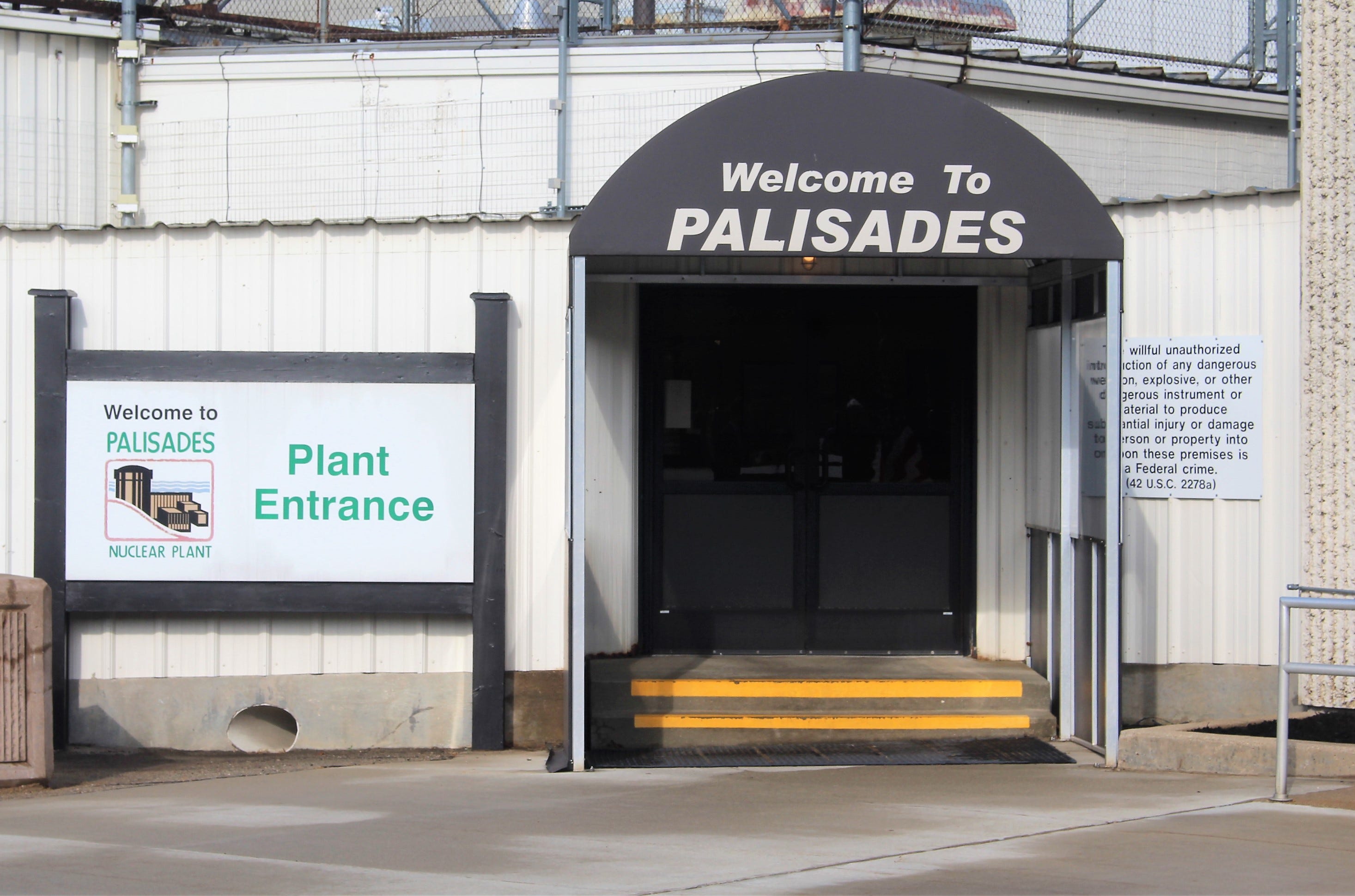 Officials say reopening Palisades will "greatly enhance electric reliability" by generating "consistent and carbon-free energy" in the state.
"Ensuring reliable and affordable electricity in Michigan is crucial," said Eric Baker, CEO of Wolverine. "The restart of Palisades offers a practical, long-term solution to electric reliability in our state and aligns with Michigan's ambitious goals to reduce carbon emissions."
Palisades shut down in May 2022 after 50 years in operation. The 800-megawatt plant employed around 600 people full-time prior to its closure. A recently published study estimated the plant's closure had an economic impact of over $250 million in Berrien, Cass and Van Buren counties.
Subscribe: Receive unlimited digital access to your local news coverage
Just months after it closed, an effort to reopen the plant was announced. That effort failed, but the second, ongoing attempt was launched in early 2023.
Holtec previously secured a $150 million investment from the state in the fiscal year 2024 budget to support the plant's reopening. In addition to the DoE loan and NRC regulatory action, Holtec will need to rehire and retrain staff at Palisades. Officials have estimated it will take about two years to get Palisades operational again if and when the process begins.
— Contact reporter Mitchell Boatman at mboatman@hollandsentinel.com.
This article originally appeared on The Holland Sentinel: Power purchase agreement moves Palisades Nuclear Plant a step closer to restart