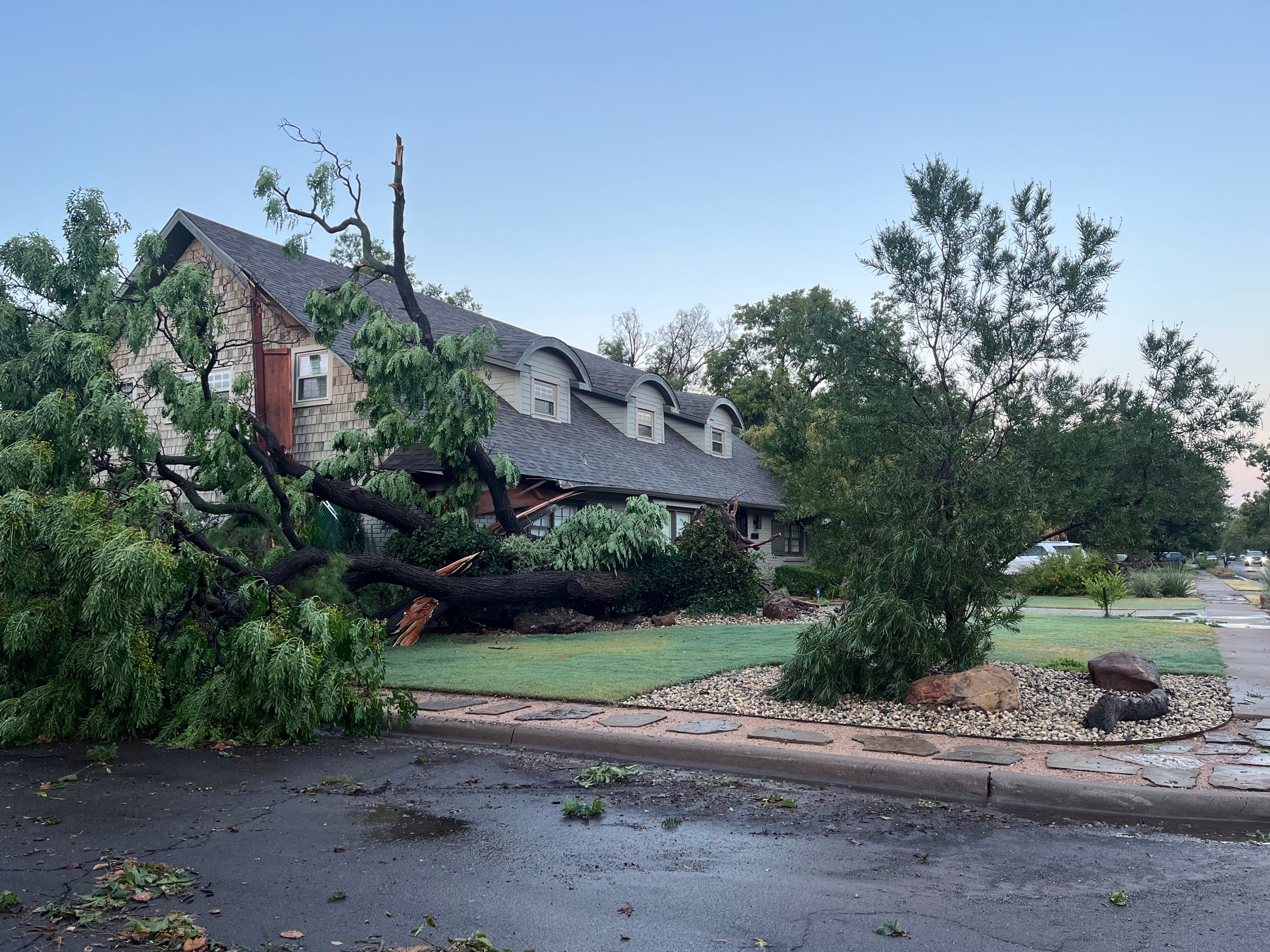 Downed power lines, uprooted trees and flooded streets are just a few lingering remnants from powerful storms that passed through Lubbock late Thursday and early Friday, strong winds topping 70 mph and heavy rainfall.
Through early Friday morning, much of the city remained under flood advisory after receiving up to 3.5 inches of rain in some areas, while Lubbock Power & Light was still working to restore power to some of the 15,000-plus customers who were initially impacted by the storm.
The National Weather Service office in Lubbock said the storm also brought wind gusts of up to 78 mph and a sustained wind speed — the average wind speed over a two-minute duration — of 55 mph.
According to a release sent from Lubbock Power & Light on Friday morning, all crews have been in the field since the storm passed through the city in the early morning hours and will continue to restore service for nearly 9,000 customers who lost power.
Fallen trees are the primary cause for broken electrical poles and downed power lines, and crews will continue to work to clear and re-energize lines through the morning.
"LP&L expects to restore power to the vast majority of customers by mid-morning but will remain in the field working smaller outages throughout the day," the release states. "It is anticipated that full restoration of power will not be achieved until sometime later in the day."
This article originally appeared on Lubbock Avalanche-Journal: Storms pack potent winds, prompt 15K power outages around Lubbock