/COMUNICAE/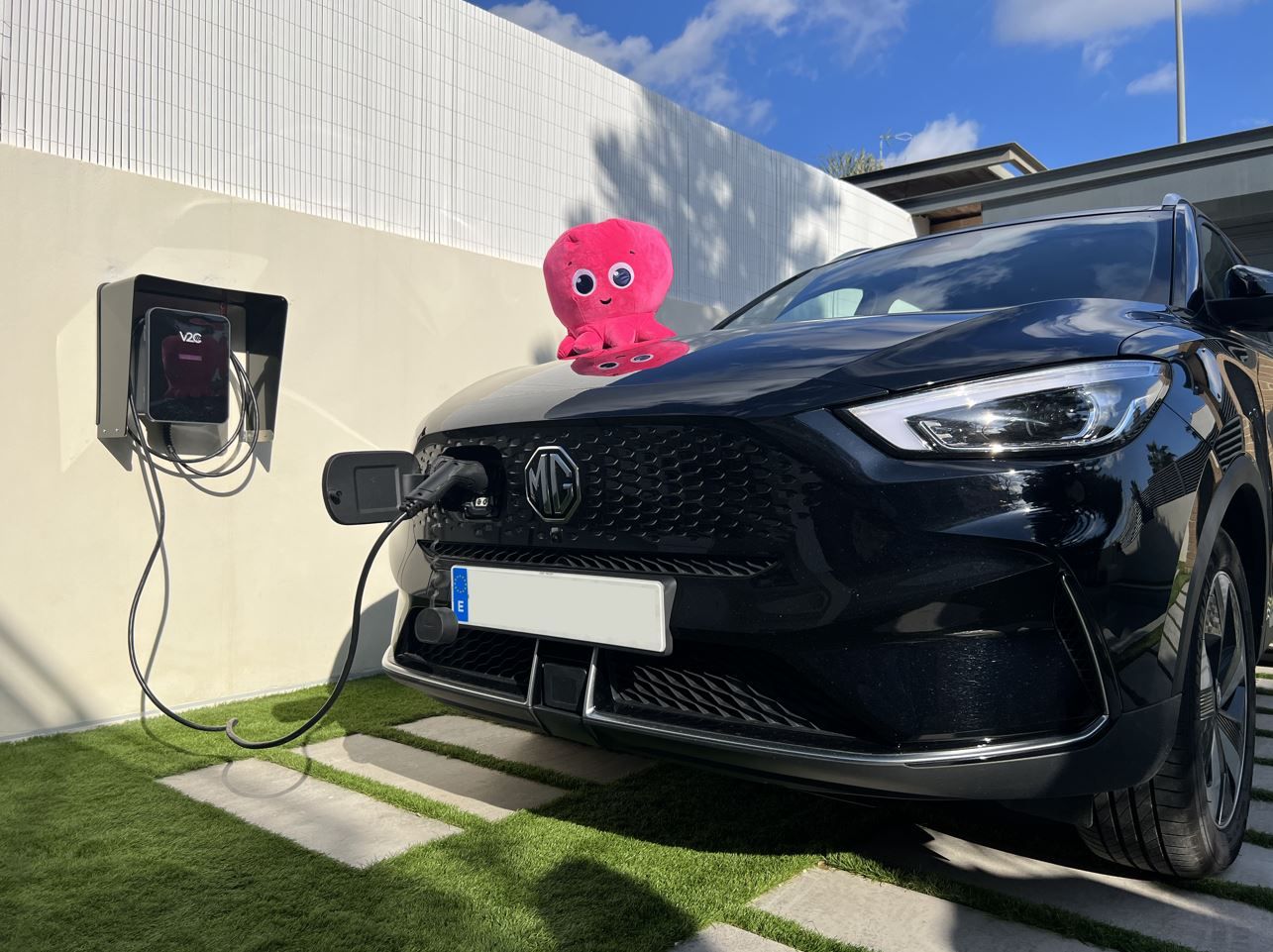 Thanks to this strategic agreement, Octopus Energy's customers will enjoy an innovative integrated solution to charge their electric vehicles with the generated solar energy.
Octopus Energy, a renewable energy company present in Spain since 2021, and the Valencian company V2C, a benchmark in the electric mobility and sustainable energy sector, have signed an agreement to promote electric mobility through smart charging. The second largest energy retailer in the United Kingdom will now use V2C technology to offer a comprehensive solution to its customers at home.
Octopus Energy offers its customers smart installations that include solar panels, physical batteries, an electric vehicle charger - from Valencia-based V2C - and a solar tariff that includes the Octopus Solar Wallet, the most advanced virtual battery on the market.
"The collaboration with V2C, a company with which we share our goal of accelerating the energy transition and transforming the use of energy, reaffirms our commitment to innovation which, on this occasion, has allowed us to integrate the technology of its chargers with the solar installations of our customers. In addition, we already have more than 60 customers who have been able to enjoy the service of the two companies and the results have been optimal, since 21% of the energy of all their recharges have been with energy generated by their solar panels", explains Roberto Giner, CEO of Octopus Energy Spain.
"We are excited to offer our chargers as an innovative and quality option for Octopus Energy customers, contributing together to the shift towards a more efficient and sustainable electric mobility", says Victor Sanchis, CEO of V2C.
Smart chargers with solar integration
The innovative V2C chargers incorporate advanced features such as the ability to charge the electric vehicle with the solar surplus without resorting to grid power thanks to the wireless connection with the solar inverter, as well as the possibility of establishing different types of photovoltaic charging in different time slots.
Thanks to the symbiosis between electric vehicle charging, solar power generation and the smart tariff, Octopus Energy customers will be able to charge their vehicles efficiently, at competitive prices, while contributing to the reduction of the carbon footprint.
About Octopus Energy Group
Octopus Energy Group is a global pioneer in energy technology. Founded in 2016 in the UK with the aim of driving the transition to a more sustainable and fairer model for people, it currently operates in 15 countries, including Spain (from 2021).
Octopus' home energy division already provides green energy at a fair price to more than 5.5 million customers through its retail division worldwide, and has licensed its advanced data and machine learning platform, Kraken, to support millions of customers around the world. Octopus Electric Vehicles is helping to make clean transport cheaper and easier, and Octopus Energy invests in, builds and flexibly manages renewable energy, operating a £6 billion portfolio of projects, one of the largest in Europe.
About V2C
V2C designs and develops smart e-Chargers for electric vehicles with Spanish and European technology. With a presence in 22 countries and more than 19,000 chargers sold, the company offers solutions of the highest technological quality to effectively reduce charging time and cost.
V2C concentrates constantly studies new forms of electric mobility, exploring the frontiers through design, development and fine-tuning.
Source Comunicae