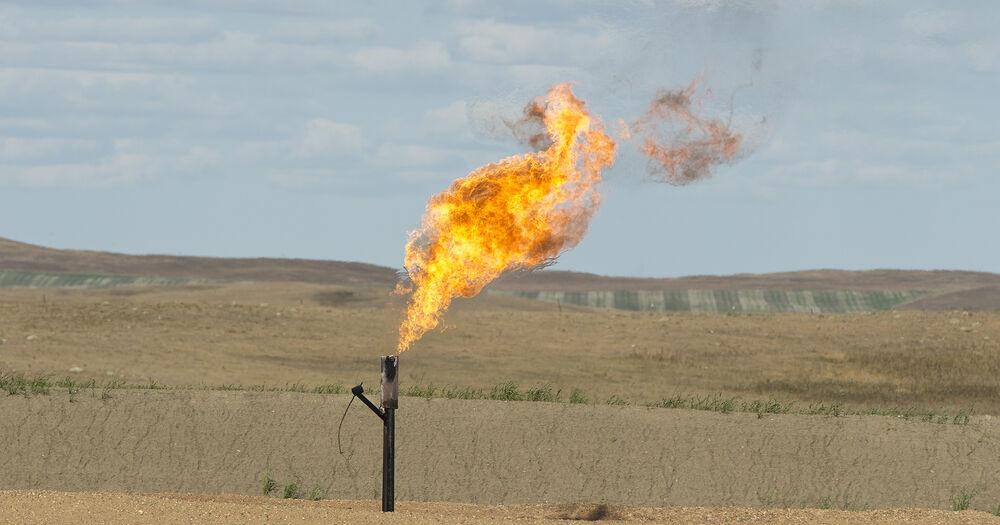 (The Center Square) – Methane emissions in the Permian Basin – one of the largest oil and natural gas fields in the world – fell by significant margins as production increased in the most recent decade analyzed.
From 2011 to 2021, methane emissions intensity in the Permian Basin fell by more than 76% as production increased by over 345%; it also fell by 20% from 2020-2021, according to a new report published by Texans for Natural Gas.
"Texas' role as a global energy leader extends well beyond just volumes," Ed Longanecker, TIPRO president and TNG spokesperson, said. "Our state, and the Permian specifically, produces some of the world's cleanest natural gas. That matters more than ever today, as global unrest is creating energy challenges everywhere. We have what it takes to power the homes, businesses and industries of Americans and our allies. Leaders at home and abroad should take note of the progress Texas producers have made in methane and flaring intensity as they develop policies impacting our industry."
If Texas were its own country, it would be the world's third largest producer of natural gas and fourth largest producer of oil. In the first half of 2022, the U.S. became the world's largest liquid natural gas exporter, led by Texas, according to U.S. Energy Information Agency data.
As Texas leads the U.S. in energy production, natural gas companies in the Permian Basin produce some of the cleanest natural gas in the world, according to data from the World Bank, EIA, Environmental Protection Agency and Rystad Energy.
The greater Permian Basin, which includes the Midland, Delaware and Marfa basins, accounts for nearly 40% of all oil production and nearly 15% of natural gas production in the U.S., according to the Federal Reserve Bank of Dallas. Located in west Texas and southeast New Mexico, it covers over 86,000 square miles – roughly 10 times the size of New Jersey. Roughly 250 miles wide and 300 miles long, it has more than 7,000 fields.
Among the top 12 oil and natural gas producing countries, if Texas and the Permian Basin were their own countries, they'd rank 10th and 13th, respectively for having the lowest flared volumes, the report found. Russia has the greatest volume, followed by Iraq and Iran.
Emissions intensity is measured by the amount of methane emitted or flared equivalent to a produced barrel of oil. Flaring is the process that relieves pressure from the pipeline by burning natural gas, which then releases carbon dioxide and water into the atmosphere.
Unburned natural gas, or methane, released into the atmosphere is known as "fugitive emissions," a greenhouse gas. Disagreement exists over whether carbon dioxide is a greenhouse gas. The C02 Coalition argues it isn't, the EPA argues it is, for example.
By burning methane, flaring is preventing greenhouse gas from going into the atmosphere, energy experts have explained to The Center Square.
"Burning natural gas for energy results in fewer emissions of nearly all types of air pollutants and carbon dioxide (CO2) than burning coal or petroleum products to produce an equal amount of energy," the EIA reports. "About 117 pounds of CO2 are produced per million British thermal units (MMBtu) equivalent of natural gas compared with more than 200 pounds of CO2 per MMBtu of coal and more than 160 pounds per MMBtu of distillate fuel oil."
As production in the Permian continued and methane intensity declined, flaring intensity also decreased by over 34% from 2020 to 2021, the TNG report found. Statewide, flaring intensity dropped by 60% from 2020 to 2021.
And as methane emissions and flaring intensity decreased in the Permian in 2021, flaring intensity increased astronomically in other countries: by 2,621% in Venezuela, 1,000% in Iran, 400% in Oman and 393% in Russia.
Flaring intensity was also 2,141% higher in Venezuela, 806% higher in Iran, 312% higher in Oman and 306% higher in Russia than it was in Texas in 2021, according to the data.
As technology, infrastructure and other mechanisms improve, and flaring intensity, flared volumes and fugitive emissions decline, greenhouse emissions also decline. From 2005 to 2020, U.S. greenhouse emissions decreased by 20%; total CO2 equivalent of methane from petroleum and natural gas systems also dropped by 15% from 1990 to 2020, the report found.
"A critical step towards reducing flaring is expanding energy infrastructure" through pipelines, TNG, argues. The EIA projects natural gas production in the Permian will continue to grow with the completion of pipeline infrastructure expansions this year and in 2024.
Five pipeline projects in Texas would "increase takeaway capacity out of the Permian Basin by a combined 4.18 billion cubic feet per day over the next two years," the EIA states.
The findings were reported as Texas LNG exports have provided a lifeline to European countries experiencing energy shortages and as the Biden administration dropped its latest plan to impose stringent regulations in the Permian, which Gov. Greg Abbott fought, claiming they were "illogical and flawed."
---
The views expressed in content distributed by Newstex and its re-distributors (collectively, "Newstex Authoritative Content") are solely those of the respective author(s) and not necessarily the views of Newstex et al. It is provided as general information only on an "AS IS" basis, without warranties and conferring no rights, which should not be relied upon as professional advice. Newstex et al. make no claims, promises or guarantees regarding its accuracy or completeness, nor as to the quality of the opinions and commentary contained therein.