America is just beginning to understand the extent of the fallout from a train wreck in East Palestine, Ohio. The derailment launched massive balls of fire into the sky, left a mangle of scorched train cars banked up like a game of pick-up sticks, and forced local emergency responders — short on training and equipment — to scramble to protect the community. The event may have felt aberrant but in many ways shouldn't. Trains derail over 1,700 times a year in the United States, and some carry substances far more lethal than the East Palestine train. We need to safeguard our railways to prevent a disaster of even greater magnitude.
Liquefied natural gas is a highly explosive and flammable fossil fuel that is even more volatile than vinyl chloride, the natural gas product released in East Palestine. Like the vinyl chloride that spilled in East Palestine, LNG is made from natural gas, an explosive, flammable substance made only more so when compressed into rail tanker cars. Like vinyl chloride, a leak of LNG from a rail car could cause the flammable cargo rapidly to reach its boiling point, which could cause a fireball, create a blast wave, and shoot shrapnel from the ruptured LNG container.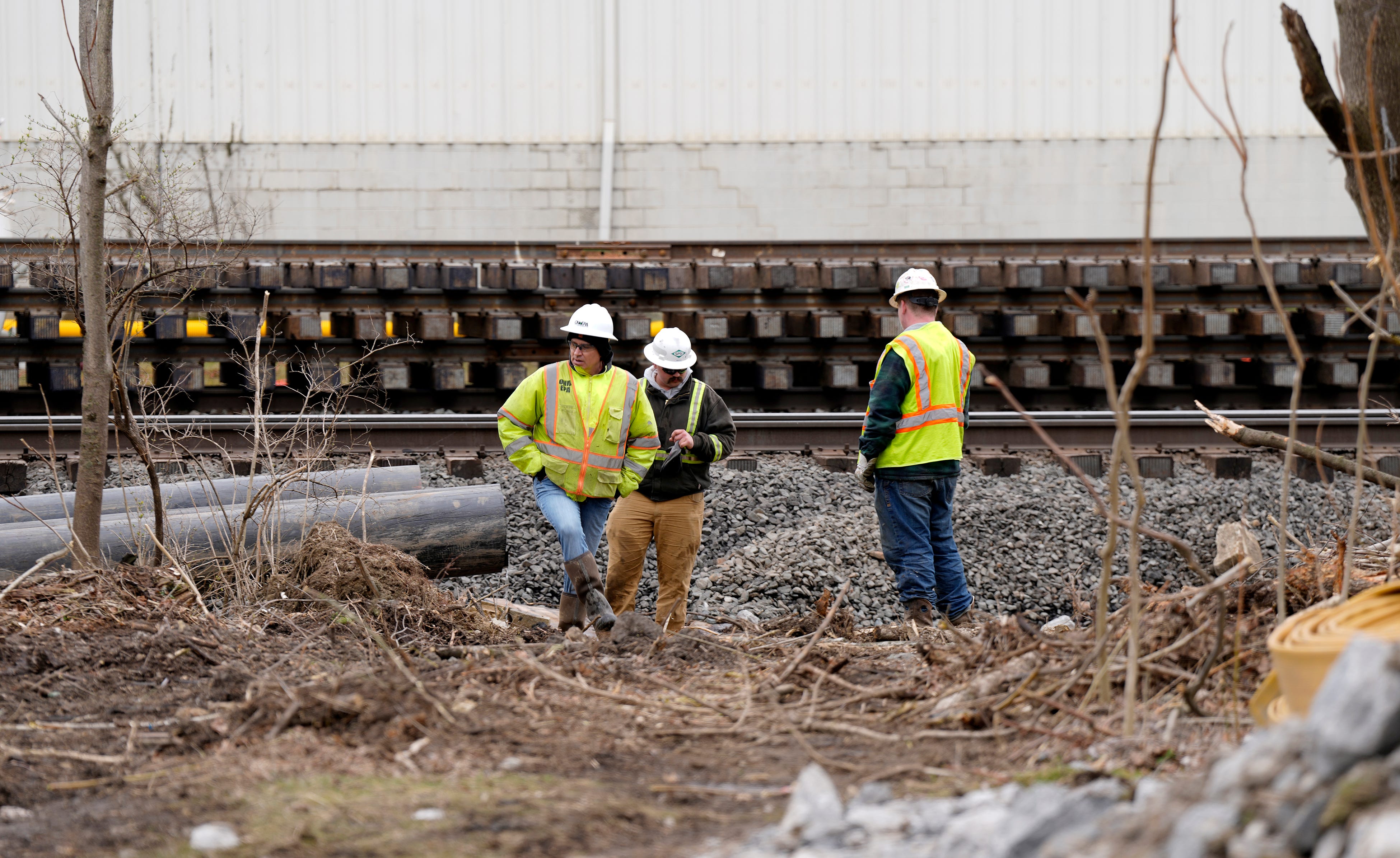 But LNG is much more explosive and flammable than vinyl chloride. A derailment of a train carrying LNG could lead to deadly explosions, uncontrollable fires and suffocating gas clouds, causing widespread damage and loss of life. In East Palestine, 20 of the rail cars that derailed contained hazardous chemicals. A derailment of 20 cars of LNG would be exponentially more dangerous — just 22 cars of LNG have the energy equivalent of the Hiroshima bomb. Quite literally, rail cars carrying LNG could, if triggered, become "bomb trains."
Because shipping LNG by rail is so unsafe, it is a relatively new practice. The federal government issued its first ever permit for LNG shipments by rail in relatively small amounts less than a decade ago. In 2020, the Trump Administration's Department of Transportation allowed, for the first time, the bulk transportation of LNG by rail without any special permit or federal approval. The National Transportation Safety Board, itself a federal agency, characterized DOT's decision as "detrimental to public safety." In response to the move, twelve states and a coalition of environmental groups sued DOT, claiming, among other things, that the agency failed to examine the impacts of the rule on public safety.
The risks are hardly abstract. If permitted, a proposed project to ship LNG 200 miles from Wyalusing, Pennsylvania to Gibbstown, New Jersey, would place more than 1.9 million people in New Jersey and Pennsylvania within the 2-mile zone of danger. Nearly a quarter of those are people of color, and nearly one-fifth are considered low income. Moreover, Trump's 2020 LNG by rail rule allows train operators to transport LNG without notice to any communities that they are in a potentially inescapable danger zone.
The Biden Administration can do something to protect us from this dangerous practice, but the DOT is not taking this seriously enough. The DOT missed a March 13 deadline to suspend the regulation that allows LNG to be transported by rail nationwide. This is the third time the DOT has missed its own deadline. The DOT also did not meet the March 20 deadline to propose a replacement regulation.
These are knowable, predictable harms, and the government has a responsibility to protect public health and the environment. Banning the transportation of LNG by rail is a critical next step in keeping people safe from the danger of LNG. Transportation Secretary Pete Buttigieg should move forward with safeguards right away to protect our communities. We can't afford to wait until another East Palestine happens. Next time it could be even worse.
Kimberly Ong is a senior attorney for the Natural Resources Defense Council.
This article originally appeared on NorthJersey.com: U.S. DOT Must Take liquified natural gas by rail seriously in NJ | Opinion