Power to Choose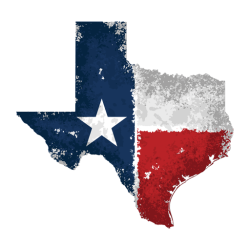 Texas Electric Service
Electricity sign-up season is here, and Texans have the power to choose new low rates with Texas Electric Service, a leader in Texas
HOUSTON, TEXAS
, UNTIED STATES, May 18, 2023/EINPresswire.com/ -- The much-awaited sign-up season for Texas electricity has finally arrived, empowering Texans with the ultimate Power to Choose their electricity provider. Texas Electric Service, a renowned leader in delivering affordable and dependable electricity plans, is thrilled to announce the availability of an extensive range of plans from various providers, including wind, solar, and prepaid options. With Texas Electric Service, customers can effortlessly discover the ideal plan tailored to meet their specific needs.



Notably, electricity rates have experienced a substantial drop of up to 5.08 cents since the previous year in select markets. Even a modest 1 cent per kWh reduction can accumulate to noteworthy savings of up to $120 per year for an average household utilizing 2000 kWh per month.



In Texas' deregulated markets, both residents and businesses have the remarkable ability to select their preferred electricity provider. Texas Electric Service remains steadfast in its dedication to helping customers economize on their electricity rates. By providing post-pay and prepaid electricity services, including commercial electricity plans for all deregulated areas within Texas, TexasElectricService.com stands as the premier platform for customers who aspire to seize control over their electricity bills.



"Texas Electric Service has been at the forefront of assisting Texans in saving money on their electricity rates for several years, and we are fully committed to continuing that mission," said Jon Langley, CEO of Texas Electric Service. "We have witnessed a decrease ranging from 4.08 to 5.08 cents per kWh since last year, and we anticipate further reductions. By thoroughly analyzing past bills and identifying patterns of high and low usage months, customers can select a plan that aligns with their consumption habits and empowers them to save money."



TexasElectricService.com equips customers with real-time management tools and convenient payment options, ensuring effortless control over their electricity bills. By choosing electricity providers through Texas Electric Service, customers can unlock savings of up to 30% or more on their electricity bill. The platform remains committed to helping all Texas residents curtail their electricity expenses and offers an array of plans from diverse providers, accompanied by real-time management tools, to ensure customers secure the most favorable deals and exercise full command over their electricity bills.



When embarking on the search for electricity plans in Texas, customers can confidently rely on Texas Electric Service for affordable, dependable, and sustainable solutions. Choose TexasElectricService.com for unparalleled Power to Choose options encompassing Dallas electricity, Houston electricity, and all other deregulated cities throughout Texas.
Jon Langley

TexasElectricService.com

+1 844-567-2863

email us here